Traditional gold jewellery designs from Karnataka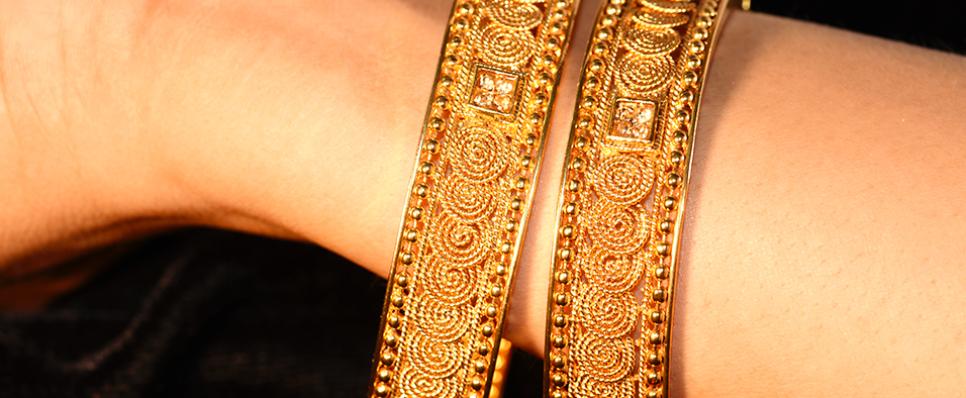 Karnataka is not only one of the most lush-green states in the country but is also famous for being one of the most culturally rich states. Every ruler left behind a part of their traditions and culture here that has shaped the art and architecture of Karnataka. 
Amidst this, gold jewellery holds a deep-rooted significance in the culture of the people of Karnataka. From wearing it daily to the act of gifting it on special occasions, gold jewellery forms an irreplaceable part of the lives of people here.
And when it comes to weddings, a quintessential Kannadiga bride's look is incomplete without the glitter of gold.
If you want to know what jewellery from the state looks like, here are some traditional gold jewellery designs from Karnataka:
Laxmi sara
'Sara' essentially translates to chain or maala. Laxmi sara is a long gold chain or necklace made up of small gold coins with an image of Goddess Lakshmi engraved on each of them.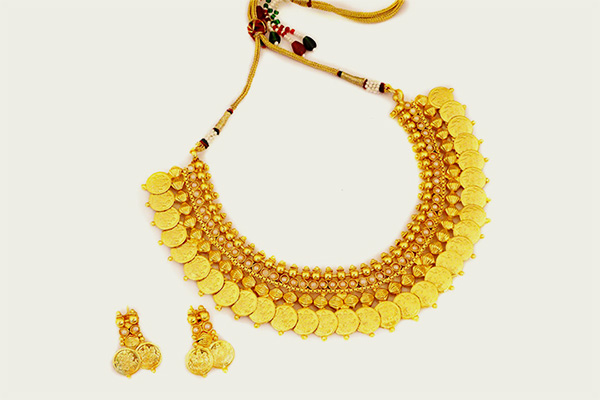 Courtesy: India Bijoux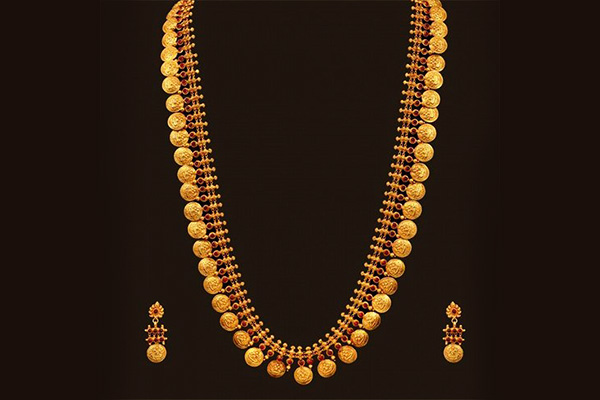 Vyaghranakha
Vyaghranakha ('tiger claw') is a pendant made from gold that is used in various forms of amulets. The traditional gold tiger claw is said to be representative of the courage of a tiger. Gold Vyaghranakha pendants are associated with Kartikeya, son of Lord Shiva and Goddess Parvati. This is why it is usually worn by children. The tiger claw pendant is also believed to ward off evil spirits.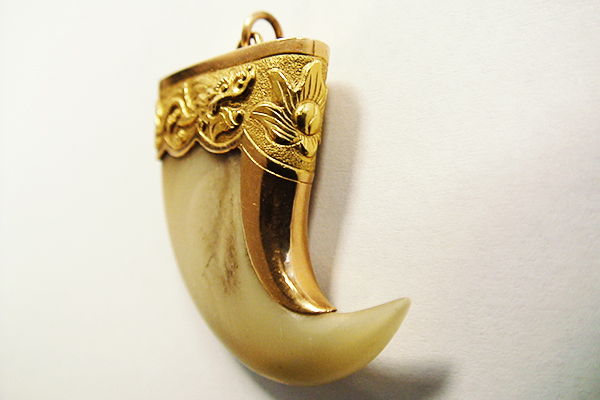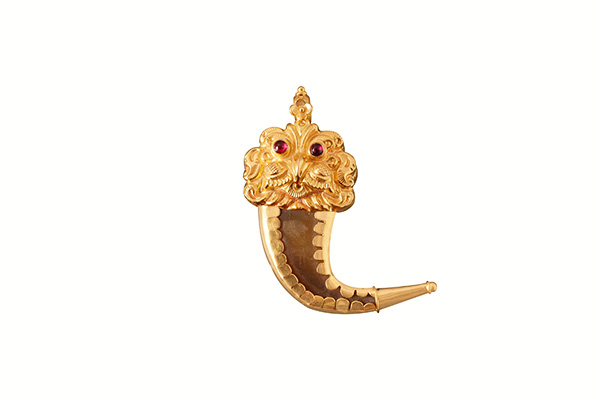 Entele sara
This long layered gold necklace is traditionally worn by Kannadiga brides. Entele sara has multiple strands, all of which are strung with gold beads.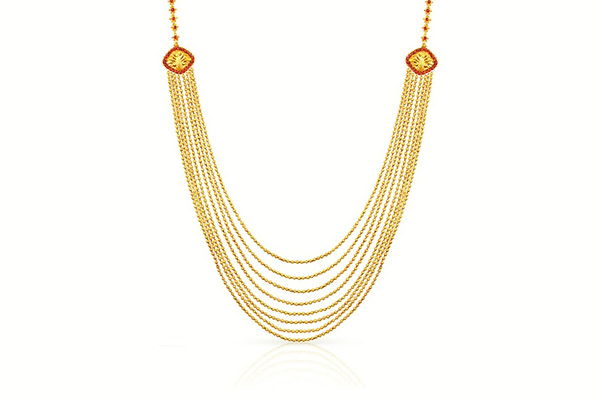 Courtesy: Malabar Gold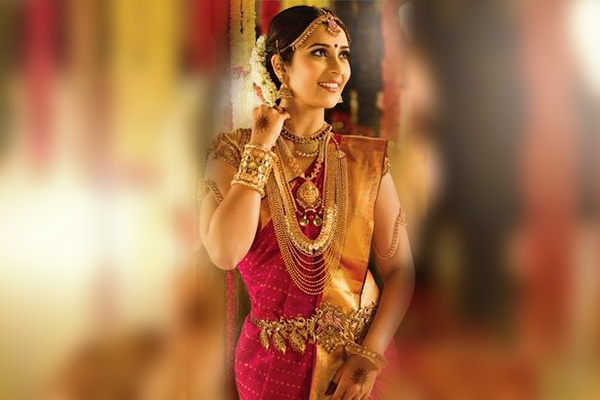 Courtesy: Utsavpedia
Haram
Haram is another type of gold ornament worn around the neck. It is made up of long and thick gold chains. Many designs also include a large gold pendant in the centre.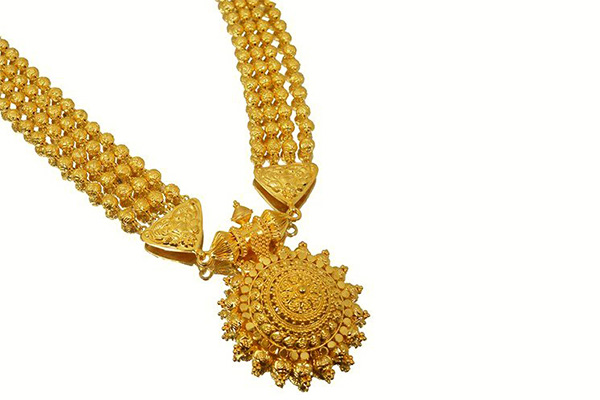 Courtesy: Kothari Jewellery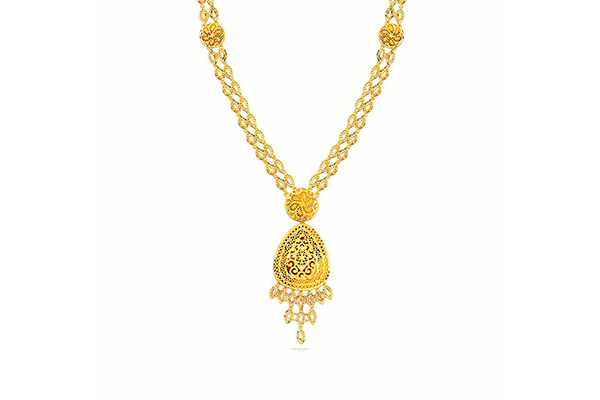 Courtesy: Kalyan Jewellers
Mavinakayi addigai
This traditional gold neckpiece is similar to Kerala's manga mala and has tiny gold mango-shaped motifs. The traditional bride's look is incomplete without the mavinakayi addigai.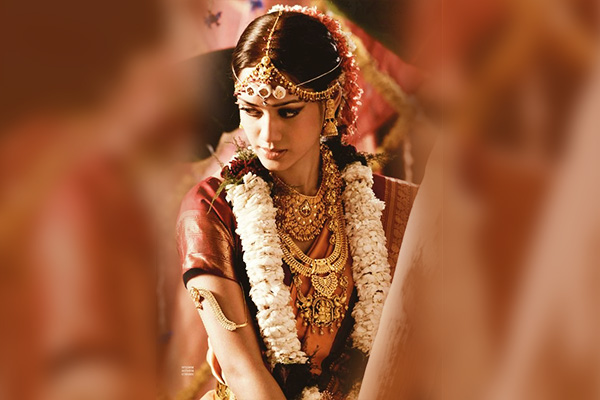 Kadaga
Also known as 'Coorg kadaga', these traditional gold bangles are either solid or hollow. They can be single, double, or triple-tiered. While some kadagas are made solely from gold, others are often embellished with precious stones.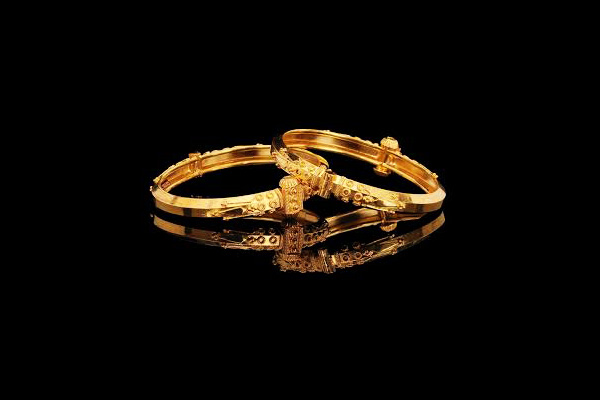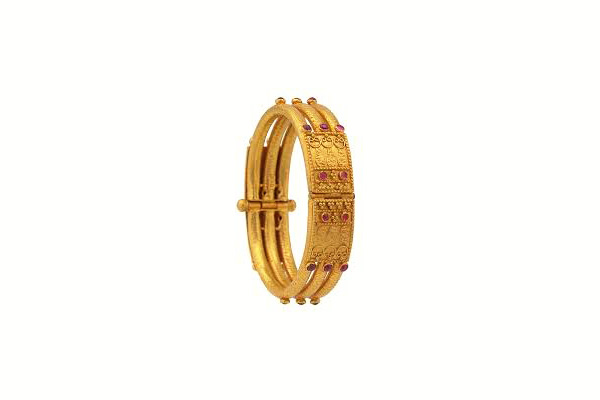 Pathak
A mandatory piece of jewellery in a Kodava (Coorg) bride's look, the pathak is a type of necklace that consists of a gold chain with a cobra's hood motif at the top.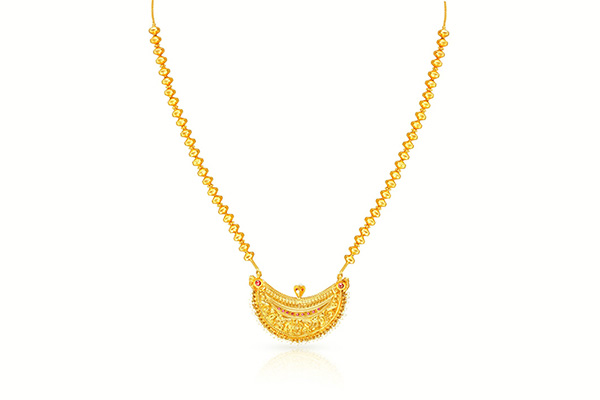 Courtesy: Malabar Gold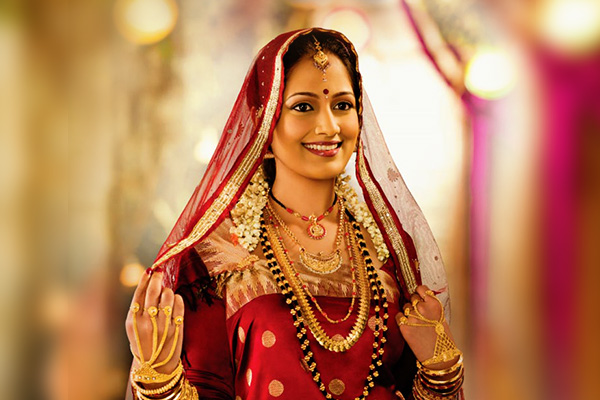 Courtesy: Malabar Gold
Jadaenagara
Jadaenagara is a headpiece worn by Kodava (Coorg) women. This piece of gold jewellery is designed to keep the plaited hair of brides in place.
Tholu bandhi
A kind of gold bajubandh, tholu bandhi is an essential piece of gold jewellery for a Kannadiga bride and is worn on the arm.
Nethi chutti
What good is a bride's jewellery collection without the essential maang tika? This piece of gold jewellery is a must-have for all Kannadiga brides.
Muthina vale
Muthina vale is a traditional gold earring in Karnataka whose length can vary.
You will find that even today, almost every Kannadiga family owns most of these traditional gold jewellery pieces. This is a testament to the fact that the people from this state are well-connected to their culture and history.
Related articles