Traditional Indian gold jewellery of different states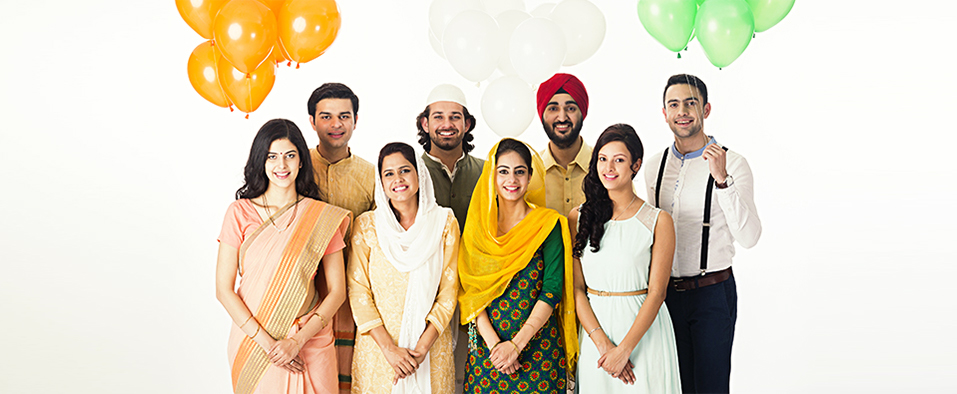 India, the land of diverse cultural heritage and traditions, is often identified by the unique jewellery and dresses worn by its people in different states . Traditional attire worn on religious, cultural, and social occasions, is mostly complemented with myriad variations of gold jewellery. Here we look at some unique jewellery worn across cultures within our country's borders.
Assam- Assamese gold jewellery

A state famous for its tea farms, festivals, songs, and dances, Assam also has beautiful traditional gold jewellery. Assamese jewellery is inspired from its flora, fauna, wildlife, and musical instruments. Gamkharu is a bangle made with gold polish that has lovely floral designs. Motabiri is a drum-shaped necklace that was originally worn by men but now is worn by women, too.

Uttar Pradesh- The origin of maang tika

Paasa (maang tika), a headgear worn in Uttar Pradesh, is an essential gold jewellery piece for a wedding. It comes in various levels of intricacy. A maang tikka can feature a simple dangling design to a chandelier-styled layered piece. It is a bridal accessory and designed so that it rests on the sixth chakra- representing the third eye or power of the soul, in Hindu mythology. Some brides wear it hanging on the centre of the forehead- which signifies one's ability to control emotions and the power of concentration.

Due to its vintage appeal, the maang tika is now worn not only in India but across the world.

Bihar- Proud makers of hansuli

Known for its Bhagalpuri silk sarees, Bihar's traditional jewellery too is a work of art. Hansuli is a gold or gold-plated necklace which has an appearance of a thick band wrapped around the neck. The Dhokra tribes are famous for designing Hansulis. Kamarbands, adorning the waist, come in various designs including chains and bells

Jammu & Kashmir- Kashmiri gold jewellery

The serene land of Jammu and Kashmir has traditional jewellery that's befitting of its beauty. Dejhoor is a traditional earring worn by brides at their wedding. This bridal jewellery piece has long pair of gold earrings that hang on thin gold threads and pass through the ear.

Tamil Nadu- Gold jewellery designs from South India

Tamil Nadu's Kanchipuram silk sarees are complimented by its traditional temple jewellery. It derives its name from the fact that such jewellery adorned idols of gods and goddesses in temples. Ottiyanam is a gold waist belt which usually bears designs of Goddess Lakshmi. Pullaku is a delicate gold nose ring which is centrally placed.

Sources:
Thank you for your feedback. We'd love to hear from you how we can improve more. Please login to give a detailed feedback.