Wearing gold jewellery is scientifically important for women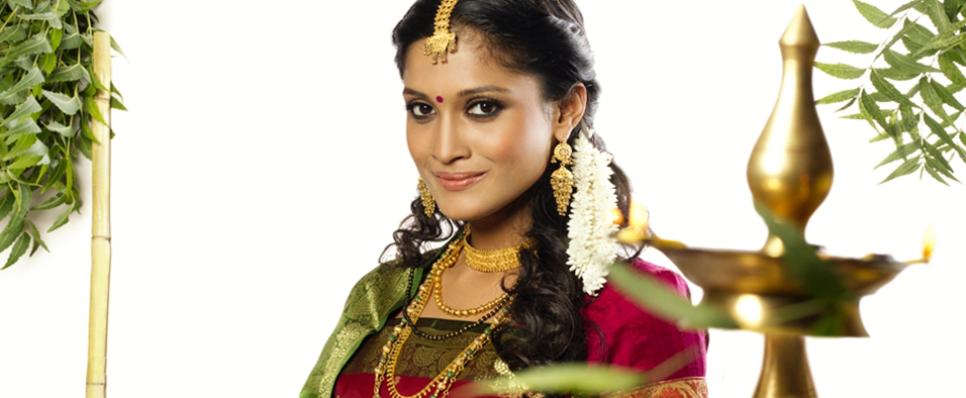 For centuries, gold has played a key role during the process of human evolution and has been used in many forms like currency, store of value asset, jewellery etc. 
Jewellery has been an integral part of human adornment, especially for women, and with growing times and changing mindsets; even men have started wearing gold jewellery. Of all jewellery, the ones made of gold and silver have always had a massive demand. 
From earrings, nose pins, bracelets, neckpieces, Mathapati to Kamarbandh and toe rings, you would pick gold instead of diamond any given day; not because of its chemical properties, but for the scientific reasons behind wearing gold. In Indian culture, gold jewellery is worn during any festivities and auspicious occasions. And it is preferred more over other metal class and stones. Ever wondered why?
Well, science has a logical explanation for this. A study was conducted to understand the reason behind why women wear gold jewellery. It was concluded that because women were believed to be weaker than men, in terms of physical strength, gold be attached to their body. This would give them the required sustenance.
The study explained that as women aged, it resulted physical strength loss. Along with this, childbirth also resulted in women having weak bones. So, our ancestors found a solution to this problem. Women wearing gold and silver jewellery tend to benefit from them since wearing them regularly would help their bones to get stronger. 
The scientific evidence behind wearing each ornament is listed below -
Gold earring: Ear piercing is a common practice in India. It is believed to maintain the flow of current in the body. The nerves in the ear are connected to the eyes. In women, it also stretches over to the reproductive organs. The friction from the gold earring helps in improving eyesight and reproductive cycles.
Wearing gold earrings also improves activeness and alertness towards stimuli.
Gold ring: It is one of the most common ornaments worn by both men and women. Many nerve connections between the heart and the brain connect to the fingers. Friction from the gold ring on fingers is considered suitable for your health. For example, if you wear a gold ring on the ring or the little finger, it will improve the health of your heart. It will also prevent common cold and cough. 
Gold necklace or Mangalsutra: The necklace or Mangalsutra helps to attract positive energy which helps in keeping the mind and body healthy. It is also said that the friction from the gold necklace around the neck area, where multiple nerve channels are present, helps to regularise blood circulation in the body.
Gold bangles: Gold bangles help to regularise blood circulation in the body. Due to its circular shape, the electromagnetic energy that passes through the outer skin gets reverted to the body, improving overall circulation.
Gold Mangtikka: Wearing a gold ornament over the temple of the head helps to regulate the body temperature while keeping you calm and focussed.
Gold toe rings: Usually worn on the second toe, gold toe rings act as a good conductor of current between the body and ground. The nerves present in the second toe also pass through the uterus up to the heart. Wearing a toe ring helps to improve the reproductive cycle and maintain blood pressure. 
Gold nose rings: Wearing gold nose rings or pins help to reduce the pain during the menstrual cycle. It also eases complications during pregnancy and childbirth.
Gold Kamarbandh: Wearing a gold ornament around the waist helps to create acupuncture contacts in the body, thus helping to prevent many bodily pains, common cold and cough, and respiratory distress. 
If you study gold in greater detail, you can find many other scientific reasons behind wearing gold and why it has been a reliable asset over the centuries. Apart from all the scientific reason for wearing gold, another reason why gold is well-suited to make jewellery is due to its inert properties. Gold does not react with the skin and is able to retain its healing properties.