The launch of Indian gold coin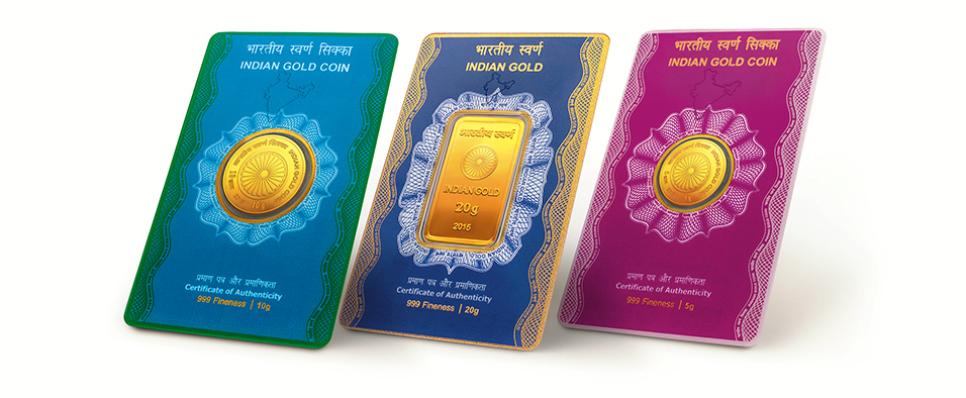 In November 2015, Prime Minister, Narendra Modi launched the Indian Gold Coin and Indian Gold Bar, the first ever national gold offerings by the Government of India. This was a part of the initiatives of the gold reform schemes announced the very same year that aligned with 'Make in India'.
The gold coins are available in 5 and 10 grams coins and 20 grams bar. The coin carries advanced anti-counterfeit features to protect consumer interests.
For many in the government and those within the industry, this is seen as a tremendous initiative by the Government. As mentioned on the World Gold Council spokesperson, "Indian Gold Coin along with the Gold Monetisation Scheme will give added impetus to organized recycling of gold in India, which will help to boost the Indian economy further."
The impact of introducing Indian gold coin on consumers
The initiative also impacts consumers. For starters, gold remains one of preferred asset class in India and around the world. In fact, most investors recommend that around 8-10 % of one's portfolio be kept in the yellow metal, so as to diversify one's investment. It is even easier to monetise and saleable in the open market.
Within the current scheme for gold coins, one can expect transparency and competitive pricing assured by the Government. Even more pertinently, you know you pay for what you get. Also, the gold coins are certified as per the Bureau of Indian Standards (BIS) Hallmark, ensuring you get only 24 Karat gold with 99.9% purity. The coin comes in counterfeit packaging and buy back option.
So what are you waiting for? Get yourself an Indian gold coin.