Evolution of Gold in Fashion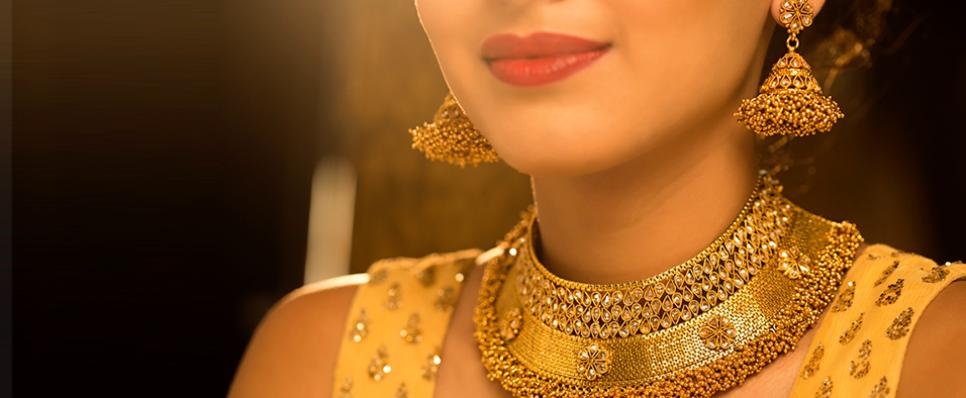 The art of adornment is as old as humankind. And this fascinating art would have been incomplete without the precious, glittering metal, gold. Being a symbol of wealth, health, and prosperity, gold has always held a special place in the lives of Indian culture, and is now quintessential to jewellery boxes across the nation.
Here's a look at the various ways gold has been adorned over the years.
Rajputana jewellery
The Rajput dynasties ruled different parts of India from 7th century to 19th century.1 They brought with them skilled artisans who introduced India to some of the finest gold jewellery designs.
Kundan gold jewellery designing is a unique art that requires an extraordinary skillset. The purest form of gold metal (kundan) is blended with gemstones to form stunning jewellery pieces. These elaborate designs are most commonly adorned by Rajasthani brides.
Meenakari jewellery designs involve coating engravings in gold ornaments using coloured enamels. These designs are popularly made in Jaipur.
Jadau work is a combination of Kundan and Meenakari.
Thewa work involves embossing of an intricately worked thin sheet of gold into handmade, molten, coloured glass, thus making it look like gemstones.
Though these designs date back to the Mughal age, they are extremely popular even today. A Rajasthani bride's look is incomplete without the gorgeous Rajputana jewellery.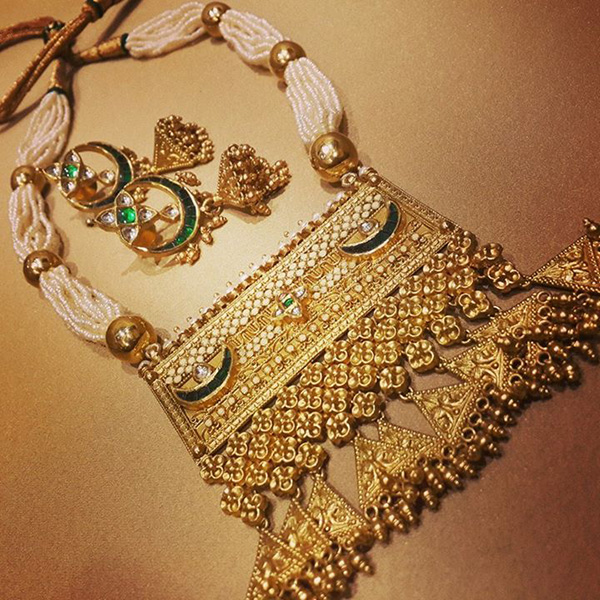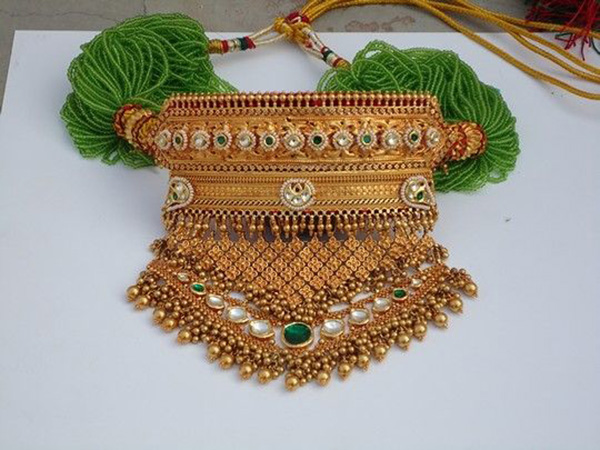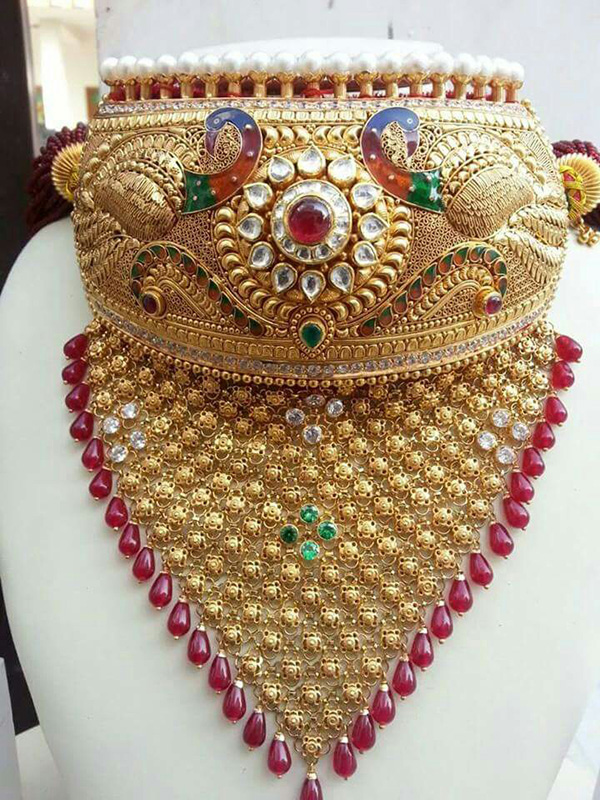 Filigree design
Filigree gold jewellery designs feature interwoven gold wires that give a lace like appearance. The metalwork is said to have been practiced by artisans in Cuttack, Odisha in the late 19th century.
This ancient art form receives the same love across India even today and is considered to be one of the most royal ancient jewellery arts. The lightness and modernity of its appearance makes it an apt choice to instantly elevate an office look for an important corporate event.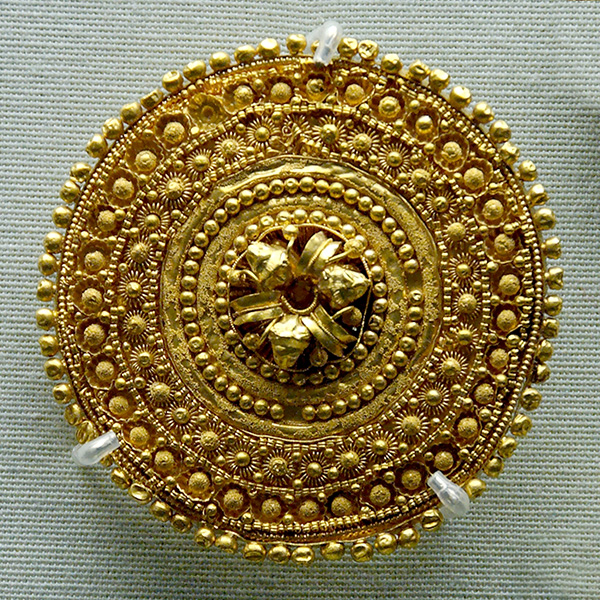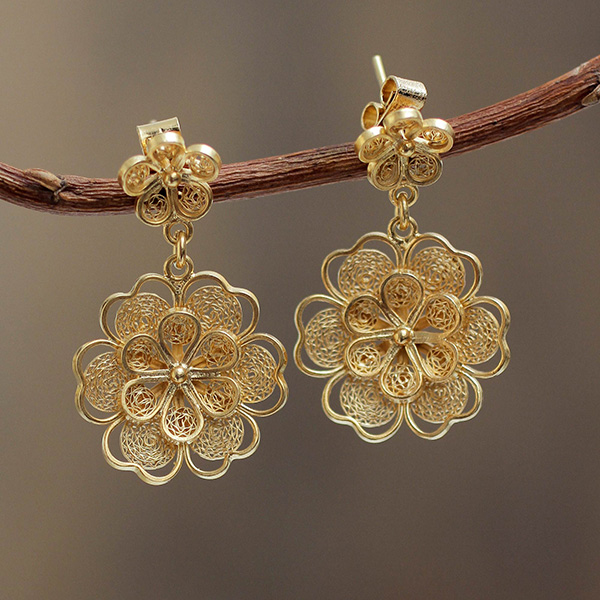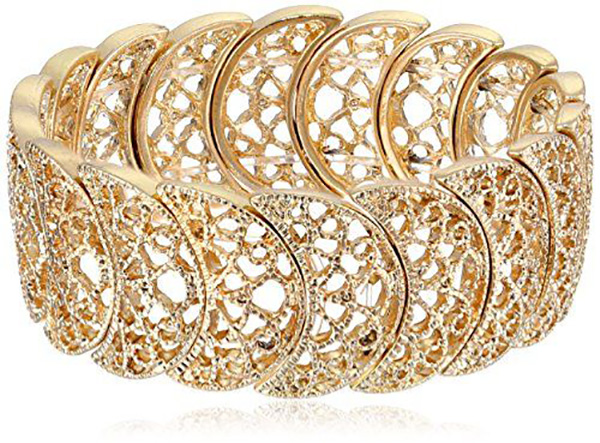 The bride's jewellery
Our modern-day wedding jewellery includes a lot of what the royals wore, though with subtle yet important alterations. Long, lofty necklaces have been replaced with layered neckpieces that look stylish in all colours of gold, be it green, pink, white or yellow. Jewellery pieces such as crown-type maang tika, haath phool and the nath (nose ring) are more common now than ever.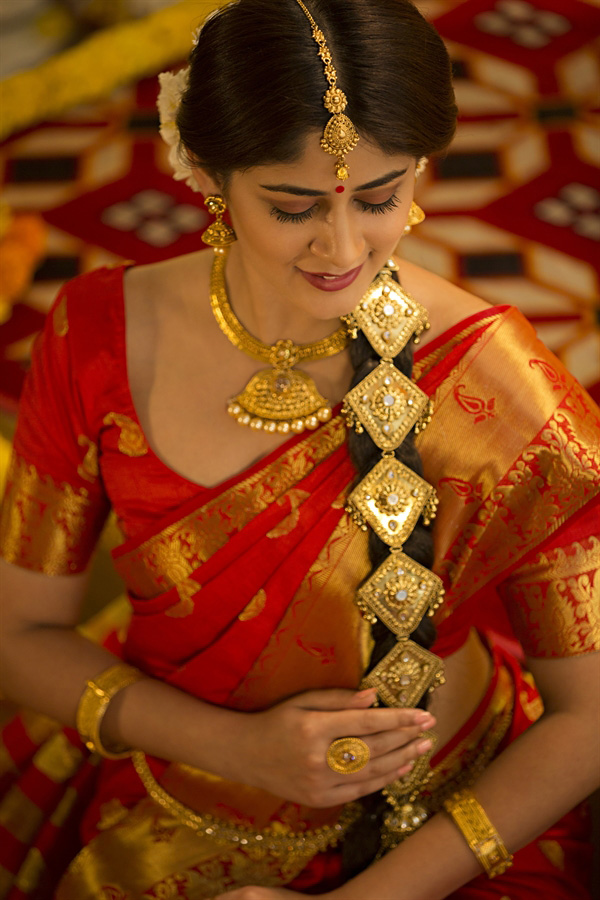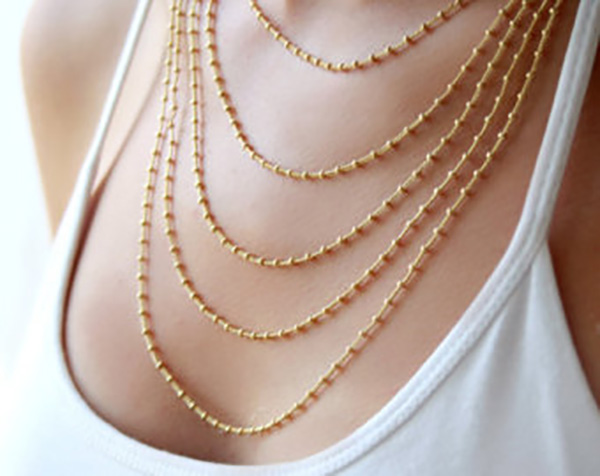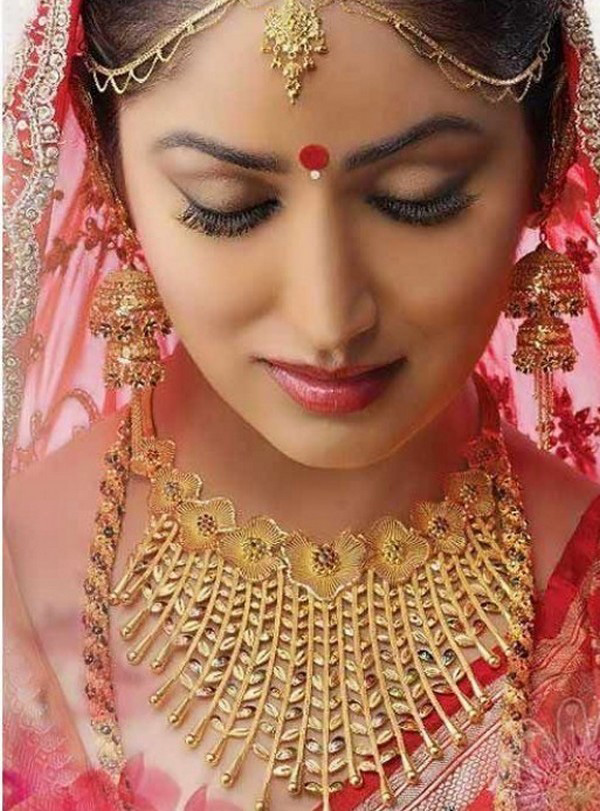 The working woman's jewellery
Today, women prefer wearing delicate jewellery pieces like a matte gold chain, an intricately carved bracelet or designer ear cuffs that complement their formal or semi-formal attire for work.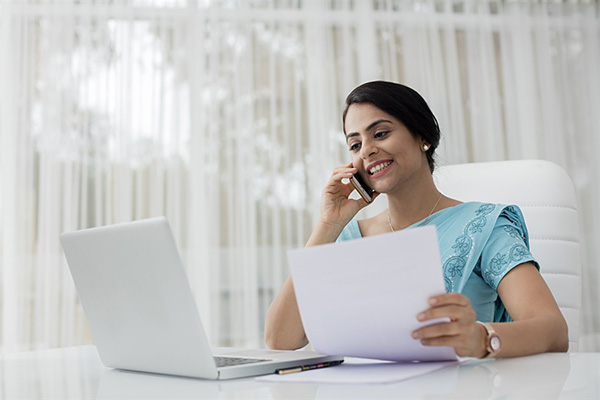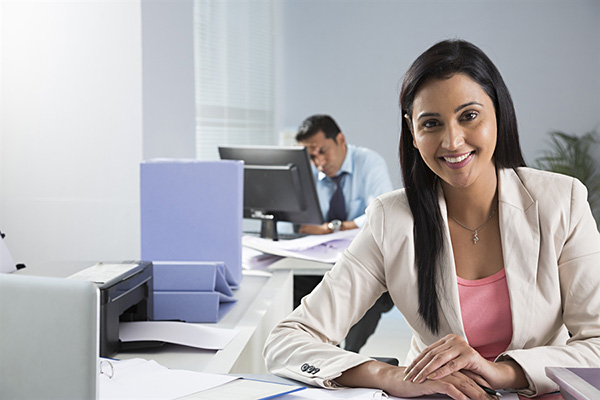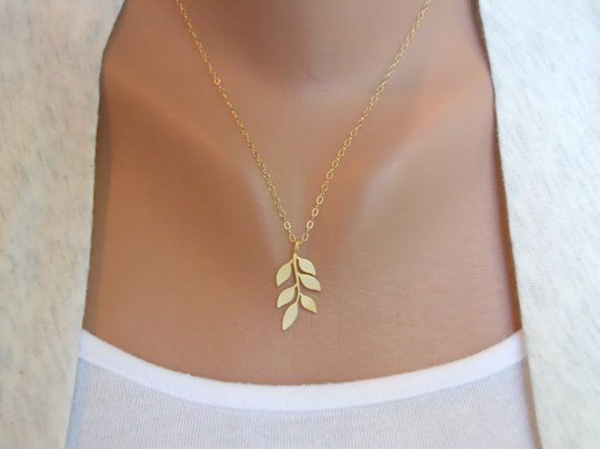 The heavy jewellery pieces that were popular amongst Maharajas and Maharanis may come out only on special occasions or passed on as heirlooms today, but gold remains to be the coveted, revered, precious metal it has always been.