Gold monuments around the world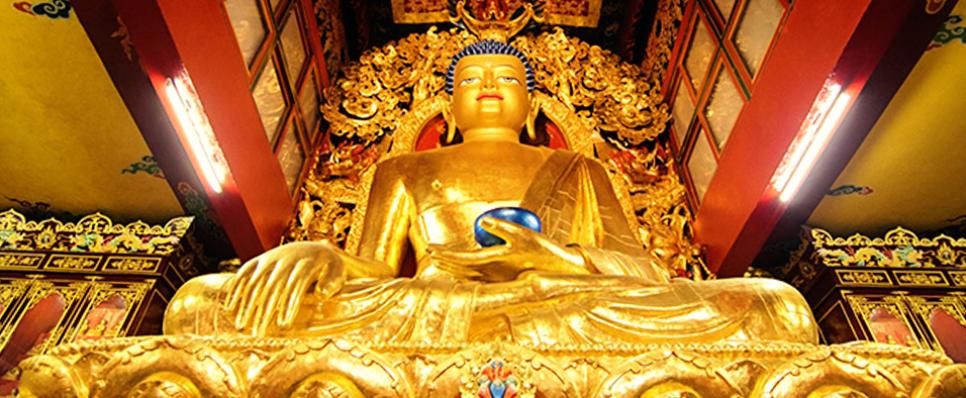 Besides its uses from a scientific standpoint, gold depicts wealth, opulence, and good fortune. People often wear gold and gift gold as it is said to bring positive energy with it. It is no surprise the that some of the most famous monuments in the history of humankind have been associated with this precious metal.
The Golden Buddha, Bangkok, Thailand

If you visit Thailand, be sure to visit Wal Traimit. This temple houses a huge statue of the Buddha that is made entirely of gold. The statue is 9.8 feet tall and contains more than 5500 kgs of 18-karat gold. In today's value of gold, the statue is worth almost 300 million dollars!

The Dome of the Rock, Jerusalem, Israel

Jerusalem is often called the City of Gold, especially in songs. This could be because the magnificent 'Dome of the Rock', the oldest Islamic monument is located in Jerusalem. Originally built of gold, the Dome of this shrine was replaced with copper and aluminium, which was later covered with gold leaves. It is said that when it was originally built, the dome was covered with gold made by melting 100,000 coins. Later, in 1998, when the dome was renovated, 80 kgs of gold were added to it.

Buddha Dordenma, Bhutan

Located on top of a hill in Kuenselphodrang Nature Park, Buddha Dordenma is one of the largest Buddha statues in the world. It is 180 feet tall, is made of bronze and gilded with gold. Gilding is the process of covering something with gold paint or gold leaf. Interestingly, the huge idol has many miniature Buddha statues placed within it. It has 100,000 8-inch tall and 25,000 12-inch tall Buddha statues within itself. These 125,000 Buddha statues too are made of bronze and gilded with gold.

Golden Temple, Amritsar, India

Founded by the fourth Sikh Guru- Ram Das Sahib- in the sixteenth century, the Golden Temple in Amritsar is flocked with thousands of worshippers from across the world every day. In 1830, it was gilded with 162 kgs of gold, which then cost Rs. 65 lakhs . In the 90s, it was refurbished with 500 kgs of 24-karat gold which cost more than Rs. 140 crores. 24 layers of gold paint were applied and this renovation went on for four years! All its coats of gold were done by the hands of skilled artistes from different parts of the country.