A gold rakhi to celebrate an everlasting bond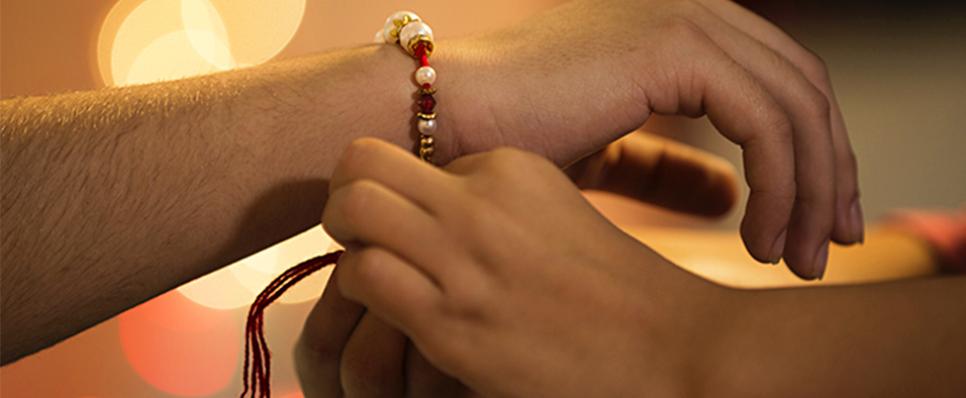 Every year, millions of Indian brother-sister duos celebrate the occasion of Raksha Bandhan with great gusto. Though the promise made is for a lifetime of support and love, the rakhis that sisters tie on their brothers' wrists usually last just a few days.
Do you know what could be more everlasting than an ordinary rakhi? A gold rakhi!
Personalise it
A lot of jewellers and stores let you design your own rakhi, or put your twist on an existing template. Names, initials, symbols- take your pick! You can have a rakhi with a golden teddy bear in the centre for your little brother or with a gold coin bearing your brother's name. 
These rakhis serve not only as a stylish ornament but an investment, as gold held in any form tends to appreciate in value over the long run. It might even become a part of your legacy and be passed down for generations. Moreover, giving a personal touch to the rakhi turns memories and moments into art!1 2
Designs
Gold rakhis come in a variety of designs. The band can be layered gold threads, gold chains or threads of regal colours such as dark purple or red.  You can opt for a rakhi with the symbol of Om or Ganesha in the centre that adds a spiritually pleasing touch.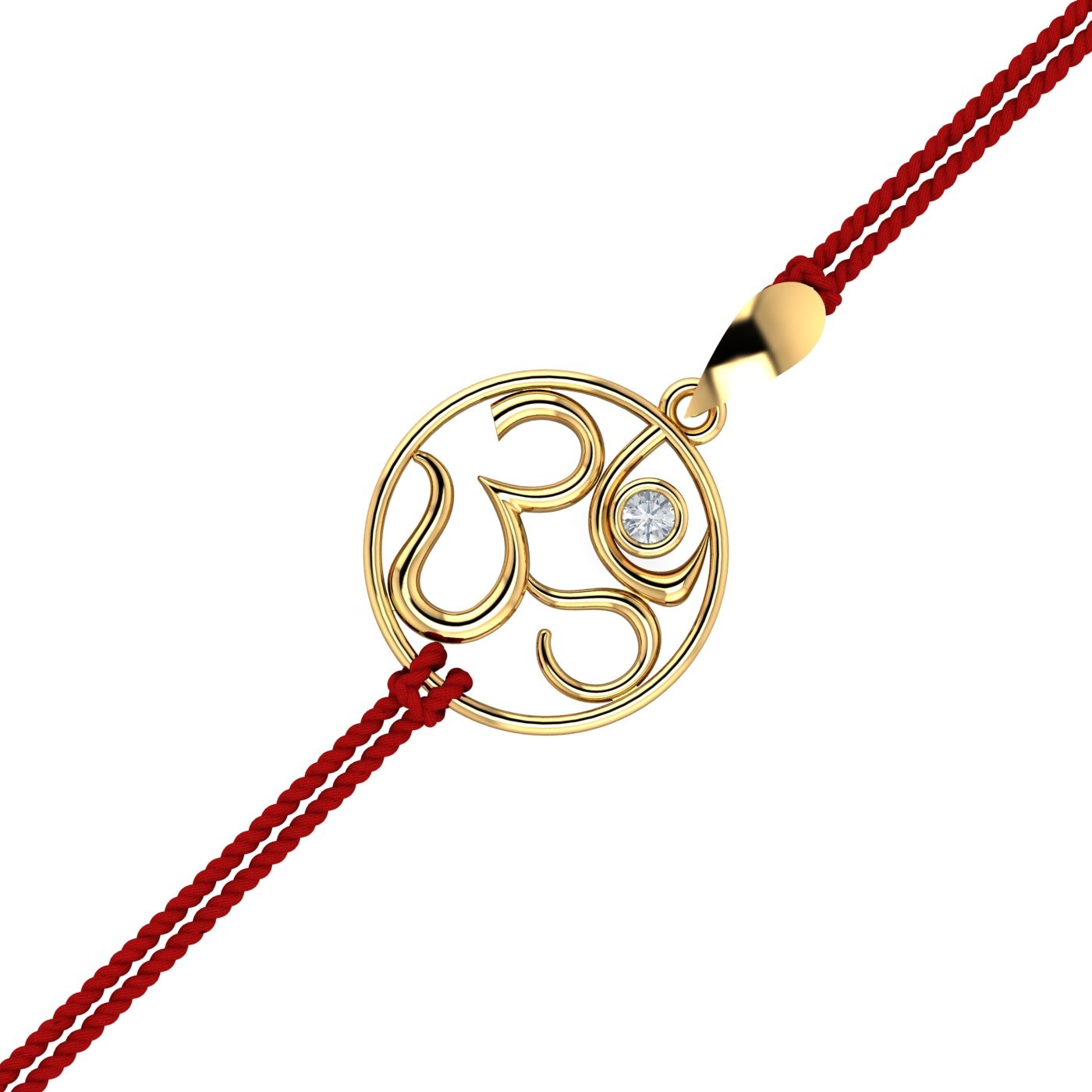 You may go for a rakhi made of solid gold or a gold-plated one. You can also have coins engraved with Om, Trishul, and pictures of gods and goddesses.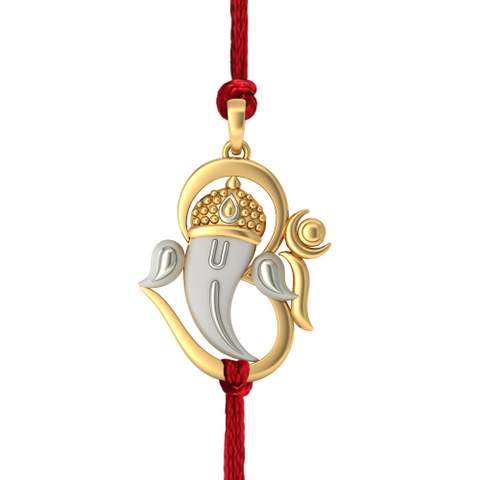 You can also opt for a motif with some meaning, such as a star, a floral design, or your brother's name or date of birth. A gold bracelet rakhi can even be worn on any occasion as an accessory. A gold rakhi in the form of a chain or a band is a fusion of the traditional and contemporary.
Where to buy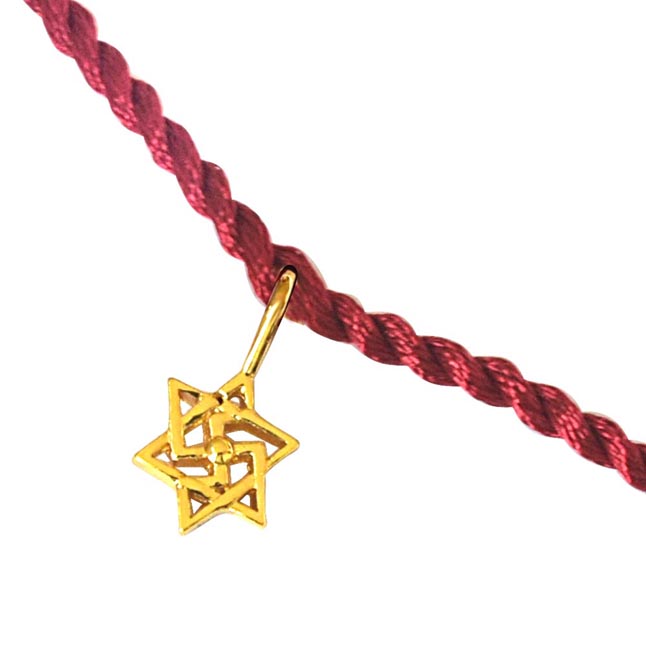 You can buy a gold rakhi from your nearest trusted jewellery store. If you are buying one online, make sure you read reviews given by other buyers and read the specifications clearly in terms of length, purity, the amount of gold used, and colour of gold used. If you are buying a solid gold rakhi, please ensure that the rakhi is made of hallmarked gold.
Here's wishing you and your brother a Happy Raksha Bandhan!