Government notifies new hallmarking guidelines for gold jewellery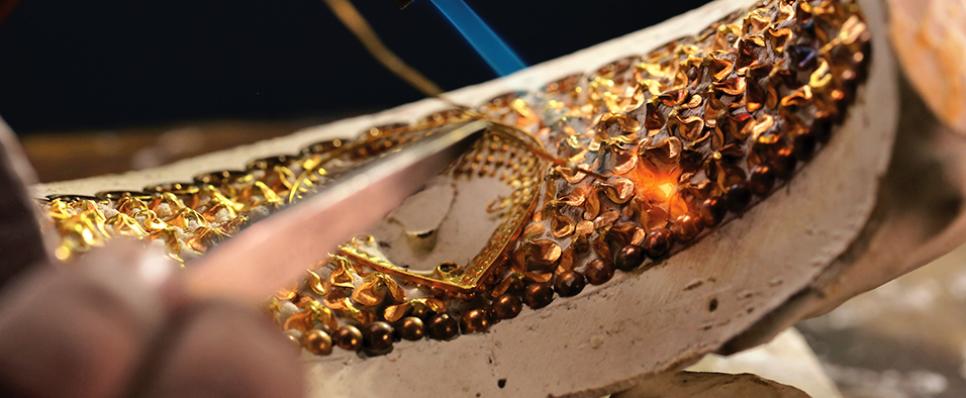 The benefits of gold hallmarking are widely recognised. Policymakers, regulators and global market participants acknowledge that hallmarked gold instils trust in domestic consumers and boosts confidence among international purchasers.
This could have widespread ramifications in India, helping to formalise the national gold industry, bolster consumer faith in the market and ensure that Indian jewellers play a leading role on the world stage. Greater maturity and international acceptance should encourage considerable industry expansion, benefiting the domestic economy and delivering significant job creation.
Against that background, the Bureau of Indian Standards (BIS) introduced voluntary hallmarking of gold jewellery back in April 2000. During the Manmohan Singh's tenure, a proposal was cleared to approve amendments to the Bureau of Indian Standards (BIS) Act, 1986. The aim was to simply expand the scope of mandatory hallmarking to include products like gold.
For a long period of time, the practice of hallmarking gold was voluntary. This didn't require gold jewellery retailers and manufacturers to set a certain price on the yellow metal. The amendment would empower the Government to bring in compulsory certification to protect consumers from unscrupulous jewellers. The BIS hallmark, a mark of conformity widely accepted by the consumer, bestows additional confidence to the consumer on the quality of products like gold jewellery.
In January 2017, the BIS revised the standards around hallmarking, stipulating that jewellers with a licence to sell hallmarked jewellery could only sell it in grades of 14 karat, 18 karat, and 22 karat.
"Gold and gold alloys shall be classified in accordance with their fineness in grades of 22, 18 and 14 carats. These classifications are applicable for gold jewellery / artefacts also." the BIS guidelines said. However, this ruling caused stress to jewellers too, as consumer demand ornaments in different carats. This would only lead to further distrust amongst jewellers and customers. Nevertheless, the central government is further looking to make amendments, where it would include more caratages and also make hallmarking of gold jewellery mandatory in 2018.
These regulations are well required in the jewellery industry to ensure purity, but trade will be hoping for better clarity in the regulations to better serve the consumers.