How to select the right gold jewellery for your significant other?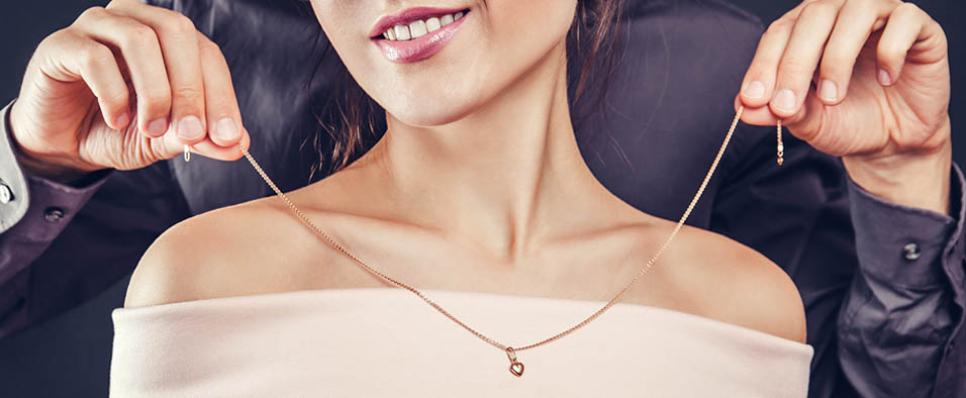 When it comes to picking out accessories, especially jewellery, for your spouse or a significant other, it takes a certain knack. Gifting gold jewellery is a great idea because gold has an ever-lasting value and symbolises purity and love. But how do you pick the perfect piece when shopping for a significant other, be it a man or a woman? Here's a practical guide to buying gold jewellery for your partner.
For Her:
1.    Pay close attention to her style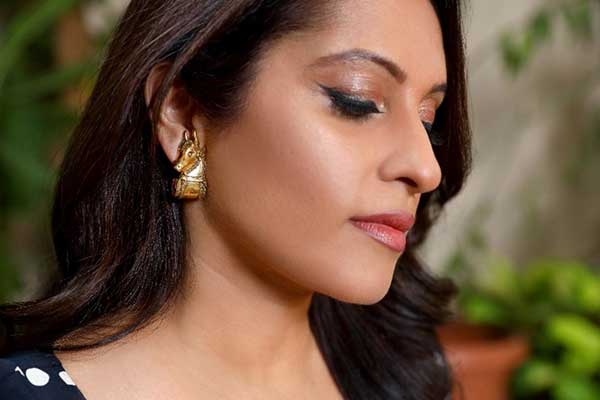 Jewellery Credits: Horse studs (Curated by the Brand Poonam Soni) 
If you have observed her personal style closely, there will be hints as to the type of gold jewellery she likes. You can look at her wardrobe to figure out her tastes - if she prefers a casual, minimalistic style, it might be wise to opt for subtle gold jewellery in simple designs, minimal embellishments, and a sleek finish. However, if she has a more flamboyant or bohemian style, she might appreciate chunky gold jewellery with intricate designs or precious stones.
2.    Create a Pinterest board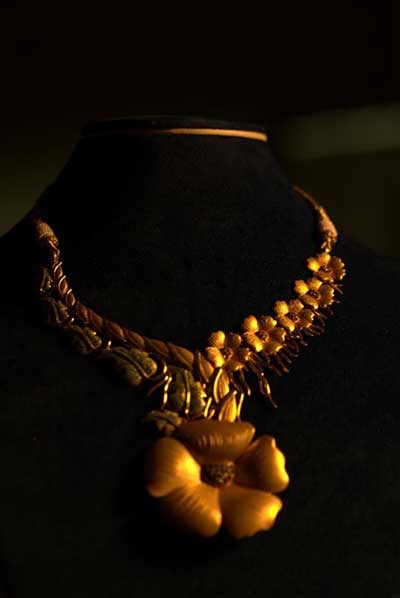 Jewellery Credits: DC Karel & Sons (Jaipur)
If you start your research early, you will have enough ideas and options to choose from by the time you have pick out a gift or customise it. Pinterest has a plethora of options for gold jewellery, from classic to contemporary designs. 
Has she admired a specific look sported by an actress on the silver screen or on the red carpet? Keep pinning these ideas and images; you can use them as references when you need to shop for gold jewellery in similar designs. You could even get them custom-made if you want the same design. 
3.    Ask her family or friends 
Friends and family (especially mothers, sisters, and best friends) often know and understand these things better than anyone- so this could be the best source of information for you. Make sure you run your jewellery suggestions through them or take them shopping when you intend to purchase the gift. This will not only help you in the moment but will also provide subtle insights into what your partner likes and dislikes, so that shopping for them in the future will be easier. 
For Him:
1.    Consider his wardrobe
Take his wardrobe and accessories into consideration to figure out what kind of gift will be most appropriate. For example, if he prefers the formal shirt-and-tie look, a gold tie pin and cufflinks set would make an excellent gift. However, if his style is more youthful and he prefers wearing tees with jackets, you can go with a statement gold chain or a single gold-studded earring to make his look pop.
2.    Birthstone
One of the most common types of jewellery that men tend to sport has to do with their birthstone, which is based on their birth month. There is so much you can do with birthstone jewellery, from rings to studs to cufflinks. If you don't want to pick a particular stone, you can also go for a navaratna option. As a matter of fact, this type of gold jewellery is an ideal gift option for both men and women.
3.    Contemporary or bold designs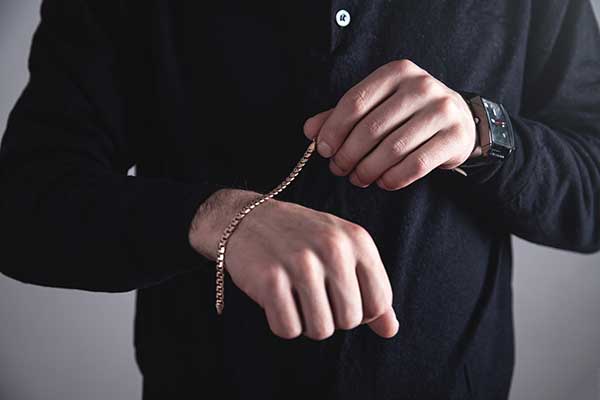 Men usually prefer modern, geometric shapes or bold chunky jewellery as they make a statement and work well with a variety of outfits. A kada is a versatile and smart piece of jewellery, and you can get one in gold with a simple design that complements various outfits. If you are planning on getting a ring, a popular design for men is a flat top ring with a design embossed on it.
What's something in common that could work for both partners?
Customised jewellery is always a great gift for both men and women. Personalising your gift with a special date, symbol, or phrase is possible if you plan well in advance. Whether it is your anniversary date or a meaningful phrase, an engraved gift shows your partner that you have gone the extra mile for them and makes the gift more unique and memorable.
Giving gifts can be an intimate and memorable experience for couples. So, make sure that the gold jewellery you gift your significant other shows the effort and emotion you've put into it.