New ways to wear gold jewellery on different occasions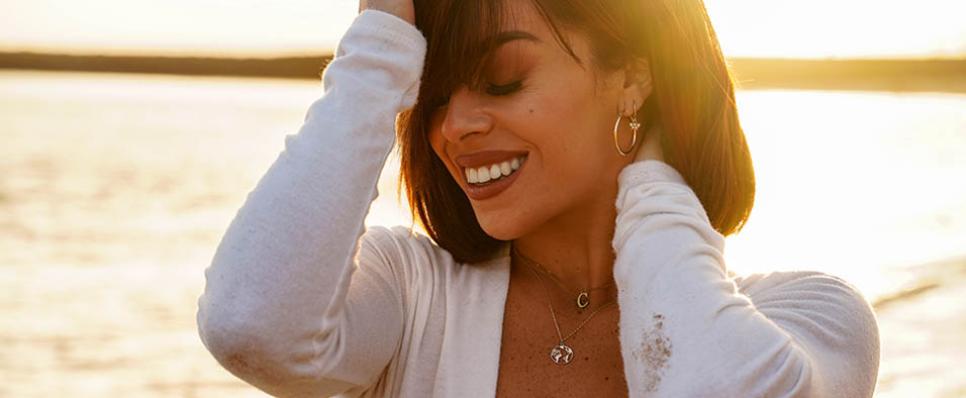 The pandemic caused a seismic shift in our lifestyle practices and preferences. Jewellery, especially gold, was no exception to this. Gold prices soared during the pandemic, even as the value of other commodities plummeted. This phenomenon was an eye-opener, especially to millennials, regarding the investment potential that gold holds. 
With the situation across the country now stabilising, people are slowly getting back to pre-pandemic living by going back to offices, eating out, attending weddings and other events. However, there is still an air of caution, which is why most people who are choosing to buy gold jewellery are looking for pieces that are versatile and can work for both daily wear and occasion wear. 
Keeping all this in mind, let's explore some innovative ways in which you can wear gold jewellery to stay high on the style quotient:
1. Small family gatherings/ intimate celebrations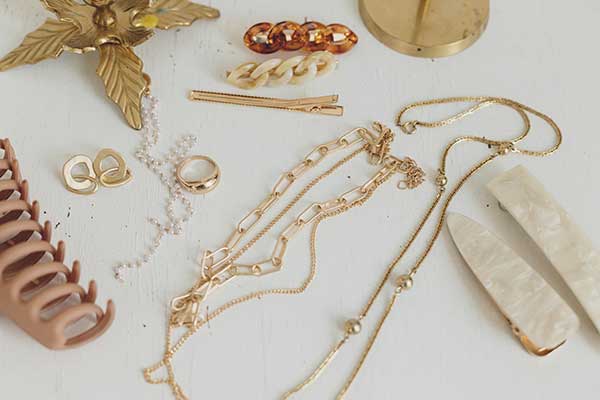 For traditional occasions such as weddings, classic looks always score high. A gold choker necklace with a bracelet makes the perfect statement. While matching earrings are usually the norm, large, chunky earrings could get entangled with your mask. So, it's wiser (and safer) to play up the jewellery on your neck and wrist than the ears. 
For vibrant celebrations like a Mehendi, a dazzling Navratna gold set can make for a playful yet festive ensemble. For cocktails, anniversaries, and other events that aren't as traditional, rose gold could offer a more contemporary, chic look. For example, an intricate rose gold pendant and earring set will really stand out against your outfit, especially if you're wearing a dress in a deep, dark colour. 
2. Attending work-from-home video calls
While workplaces have started opening up, many professionals have continued to work from home, and that means attending meetings and presentations on video calls. Dressing up professionally for these calls is not only important to maintain a professional appearance but can make a difference to your energy levels. And nothing can make you feel better about yourself than the right outfit and accessories.
When you're accessorising, make sure you stick to necklaces and small earrings to look professional. A pair of circular gold earrings studded with tiny diamonds is all you need for a professional, elegant look. Alternatively, a golden ear cuff in one ear can also elevate your look while still remaining professional. It's best to skip bracelets though, as they might hinder you while you're typing away.
3. A quick coffee run
Normalcy has almost returned, and many people have started venturing outdoors to enjoy the simpler pleasures of life – such as catching up with friends over a simple coffee. However, there's no reason we can't be stylish and safe at the same time. As you grab your mask, do also don a pair of gold studs or hoops to instantly jazz up your basic tee-and-jeans look. 
You can also wear a simple gold bracelet or a thin chain with a pendant. The important point is to wear only one accessory. Sometimes less is more – and the fact that you are wearing only one accessory will shine the spotlight on it even more. 
4. Lounging at home
While dressing up for yourself is important, comfort is also a major factor when choosing clothes and accessories for home wear. Whether you're lounging on the sofa or baking banana bread, simple jewellery is the way to go. 
You can choose a simple, thin gold chain or small floral earrings with minimalistic enamel detailing for a stylish look – such as for those family video calls. It's probably wise to avoid long earrings or bracelets as they might tangle with something as you do your chores.
5. Posing on social media

Jewellery credits: Chheda Jewels – Only at Dadar T.T. Circle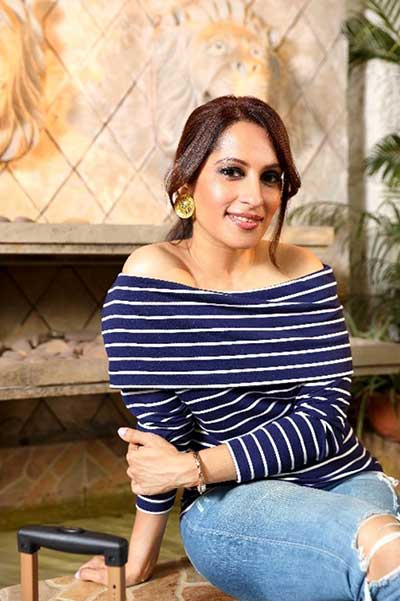 Jewellery credits: Curated by the Brand Poonam Soni 
With most people confined to their homes, you're unlikely to see too many travel posts on your social media feed. What better time than this to post something unique – such as some unique, stunning jewellery styling?
To create a stunning look, choose jewellery with unique and bold designs that will stand out in pictures. For example, you might hesitate to wear a bold ring with large gemstones every day, but this could be the perfect occasion to flaunt it. 
If you love your statement earrings, try wearing intricately carved designs or mix and match traditional and modern styles. For example, try wearing a three-piece suit in a bold colour like red and pair it with golden jhumkas or chandbalis with kundan stones for a perfect fusion look. 
Remember, whether it is work-from-home or party-from-home, your ensemble doesn't have to be plain vanilla. Consider experimenting with different looks; start with simple gold chains and use your imagination to style yourself and get the perfect look you desire.