Things to examine while purchasing hallmarked gold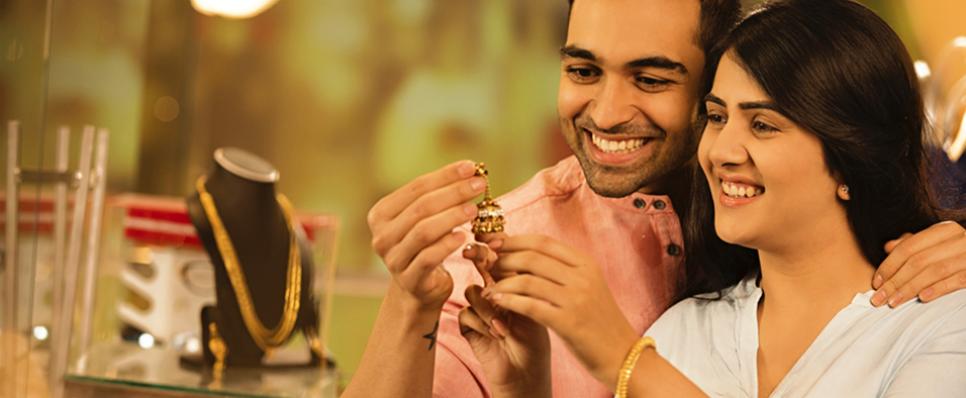 Individuals these days are increasingly looking at hallmarked gold when buying gold jewellery. In the past, there have been some serious concerns about the purity of gold available, which is why the BIS-certified hallmarked gold jewellery has assumed great significance.
What is BIS Gold hallmarking?
The Government of India has identified the Bureau of Indian Standards (BIS) as the sole agency in India to operate the Gold Hallmarking Scheme. BIS Gold Hallmarking Scheme is voluntary in nature and is operating under the BIS Act, Rules and Regulations. Under this scheme, license is granted to jewellers by BIS and certified jewellers can get their jewellery hallmarked from any of the BIS recognized Assaying and Hallmarking Centres.
A BIS hallmark ensures purity of the jewellery one is buying, especially with regards to the quantity of metal alloyed with gold. So, individuals would have an assurance that a 22 karats gold ornament, is in fact 22 karats.
How to identify hallmark gold jewellery – 4 things to check
As per BIS norms, any hallmarked gold jewellery needs to have four identification marks or hallmark signs, which consists of the following:
Bureau of Indian Standards (BIS) logo

This signifies that the hallmarking and assaying has been done as per the standards defined by Bureau of Indian Standards.

Gold purity in karat and fineness

In India, hallmarking is provided only for 3 grades, 22, 18 and 14 karats. Therefore a 22 karat gold would be certified as 22k916. Look for this sign for the purity level of the gold you are buying.

Assaying and gold hallmarking centre's mark

Individuals buying gold need to check the logo of the BIS recognized assaying and gold hallmarking centre where the jewellery has been assayed and hallmarked.

BIS certified Jewellers identification mark

Apart from this, there is also the identification mark of a BIS-Certified Jeweller/Jewellery Manufacturer on the hallmarked gold. The complete list of hallmarked jewellers in India can be found on the BIS website. If an investor has complaints and concerns on hallmarking, they can contact the BIS directly.
Essential things to consider while buying gold jewellery
Gold Karat

Gold is measured in karats. An individual should know how it affects the price and durability of each gold ornament or gold coin you are considering for purchase. 24 karat gold signifies pure gold (99.99 per cent pure), while 22 karat gold signifies 91.6 per cent purity. Gold ornaments are never made with 24 carat gold, because gold in its purest form is very soft and hence not suitable for making jewellery. The latter is made by mixing metals such as copper, silver, nickel or zinc to make jewellery.

Making charges for gold jewellery

While buying gold jewellery like gold bangles, chains, necklaces etc., individuals should consider the making charges of it. Making charges on gold jewellery is normally charged per gram.

Reputation of the gold jeweller

When buying gold, it would be wise to check the reputation of the jeweller. Buying from unknown sources could prove costly, especially in terms of purity of the gold.
After understanding important things you should consider while buying hallmarked gold jewellery, let's take an in-depth look at gold hallmarking definition and gold hallmarking process.