Wearing gold jewellery in a way that best compliments you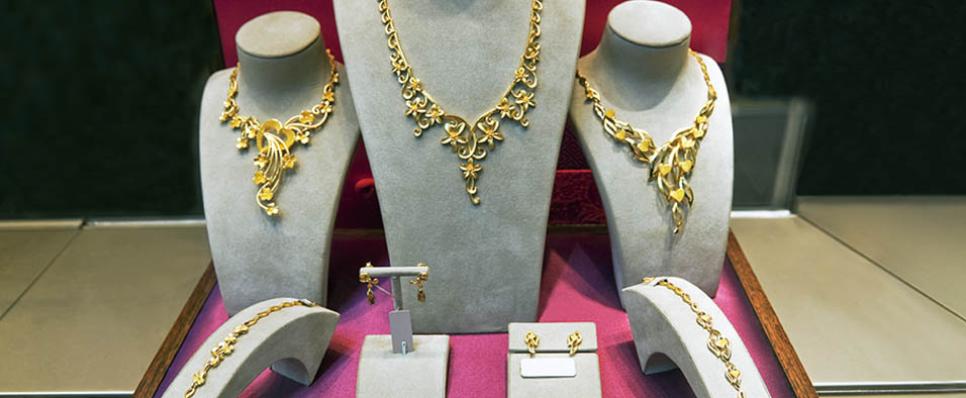 For most women, the value of gold jewellery extends beyond its monetary worth. In the traditional sense, it is a sentiment, often passed on from generation to generation of family members. For the modern woman, gold can serve as both a wise investment option and as a show-stopping style statement. 
However, for your gold jewellery to have that kind of impact, you must wear it correctly. With multiple designs available in the market, you can find a style for every occasion. Here are the factors you might need to consider before selecting your gold jewellery.
Consider the colour of your outfit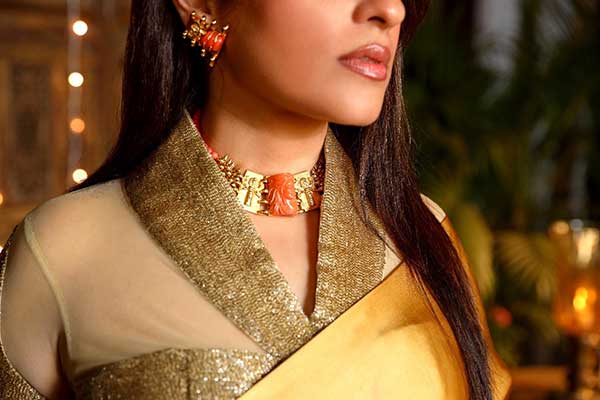 Jewellery Credits: Signature jewellery by Poonam Soni 
To ensure gold jewellery complements your outfit, pay close attention to how it pairs with different colours. While all types of gold (yellow gold, white gold and rose gold) might go well with a common colour, such as black, they might not look as good with other colours. Here's a quick look at what kind of gold jewellery works best with neutral, pastel and bold outfits.
Neutral colours - Outfits that are grey, white, beige, or even dark shades, like navy are best accessorised with rose gold or white gold jewellery. For example, if you're looking to wear a beige off-shoulder, you can accessorise it with a rose gold pendant set to bring attention to your shoulders and collarbone. A grey or white bodycon dress would pair well with rose gold and diamond studs (for a day look) or white gold shoulder dusters (for a night look).
Pastel colours - Yellow gold, which is quite bright, perfectly complements muted and soothing pastel colours. Pairing golden hoop earrings or a thick gold chain with outfits in light pink, lavender, sky blue or lemon yellow will certainly help accentuate the colour. In fact, some modern brides opt for pastel colours over the traditional reds and maroons because these shades work perfectly with traditional yellow gold jewellery. 
Bold colours - Some occasions call for making a bold style statement – such as a halter or sheath dress in colours like brick red, forest green or fuchsia pink. While white and yellow gold would go great with such outfits, try adding a twist to the look. For instance, instead of a simple bracelet, consider a bold bracelet with complementary gemstones to match your outfit. Alternatively, you can wear a classic tennis bracelet for a day-to-night look to keep the look chic and elegant.
Consider your skin undertone
The tone of your skin is another factor that you need to consider when choosing gold jewellery that can complement your appearance. Skin tones can broadly be classified under three categories - warm, neutral and cool. Here's a guide to help you pick gold jewellery based on your skin undertone.
Warm-toned skin – If you have a warm skin tone, then you might observe that you get tanned easily and have veins that look green or olive. Yellow gold jewellery is an ideal match for warm skin tones. Consider pairing a traditional gold choker embellished with kundan stones with a lehenga for a wedding to highlight your complexion.
Cool-toned skin – If you have a cool skin tone, then you might observe that your skin tends to turn red or burn easily in the sun, and your veins might appear blue or purple. Jewellery in white gold suits this skin tone best. Pair white gold diamond studs with western formals for a polished, professional look.
Neutral-toned skin – If you are unable to determine what colour your veins look more like, you could have a neutral-tone skin. The good part about this is that gold jewellery all colours, including rose gold will suit you. A simple gold pendant set in any colour would make an ideal choice for a laidback brunch look.
Consider your personal style and the occasion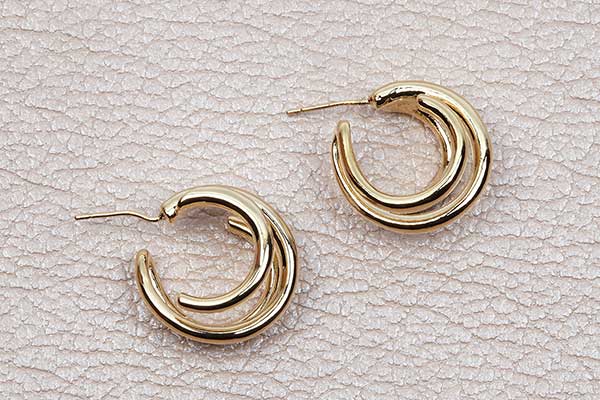 It is also important to remember that the jewellery you wear should suit the occasion. If you're wearing gold jewellery to your office or for a professional events, it may be smart to go with minimalistic, understated pieces. For example, you can pair a suit with a small pair of diamond-studded gold earrings and a thin bracelet to complement your attire.
Similarly, for more casual or even upscale parties and events, go for bolder looks by choosing statement gold jewellery that stands out. If you're wearing a cocktail dress, for instance, all you need are bold earrings and a ring to make a statement and turn heads.
You should also consider body shape when picking out gold jewellery, as certain designs compliment specific physical features better than others. For instance, if you have a petite frame, dainty pieces, such as a simple gold chain with a pendant and stud or small hoop earrings would be ideal, while bold pieces like chokers and thick bracelets would also work. On the other hand, if you have broad shoulders, avoid large neckpieces and chunky pendants. Dangling earrings and long necklaces add an elongated appearance, which is suited for curvy or rounded features. 
Ultimately, take your time and experiment with different styles to find out what suits your body shape and style. 
Whatever your personal style and preference, you can find the right gold accessory to complement not only your tastes but your outfit too. With a little research, you can find gold accessories that take your attire to the next level and add a little pizzazz to your appearance.