Why cryptocurrencies can never replace gold?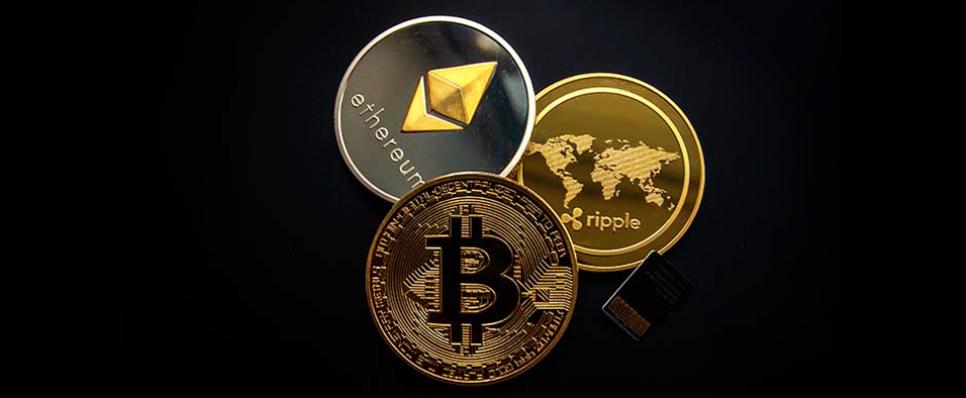 In your quest for the ideal investment, you may have come across something called 'cryptocurrencies'. One of the best performing digital assets of 2017, cryptocurrencies have been dominating the headlines by establishing themselves as the face of decentralised digital currency in the world.
Cryptocurrencies' exponential price rise in the previous year spurred debate about the possibility that they could be comparable to gold and even replace it as an investment asset. Some financial commentators argued that there are similarities in the supply profile of gold and cryptocurrencies and the fact that neither is a government-issued unit of exchange. But experts say otherwise.
Cryptocurrencies represent an entirely different investment proposition than gold. To start with, gold as an investment is a lot less volatile and a lot more liquid. While cryptocurrencies are developed to be used only in electronic payments, the demand for gold is extremely diverse. Another difference is that gold is a physical commodity while cryptocurrencies are virtual currencies, which gives buyers more confidence since it can be bought and sold in a regulated and transparent market.
What's more, buying and selling of gold is completely authorised and regulated in the market. Although there are global exchanges for cryptocurrencies, they are usually self-regulated and do not have the backing of governments. Union finance minister Arun Jaitley, in his 2018 Union Budget address to the nation, stated that the government does not recognise the use of cryptocurrencies as a legal mode of payment and will take all measures necessary to eliminate the use of crypto assets in illegitimate transactions.
Another factor to consider is competition within cryptocurrencies themselves. There are currently over 1,400 cryptocurrencies available and, while Bitcoin is the largest by far, new technology could have devastating effects on the value and supply of any of the cryptocurrencies including bitcoin.
Therefore, while cryptocurrencies may revolutionise the global financial market, gold will continue to retain its immense intrinsic economic value. This is because gold is a strategic asset that acts as a hedge against inflation and is ideal for wealth protection and value appreciation.
It is reassuring to note that the gold price graph of 2017 is unaffected by the global rise of cryptocurrencies, meaning that the growth of cryptocurrencies could not blunt gold demand. Watch the video below to understand exactly how gold and cryptocurrencies differ: