Gold gifts for retirement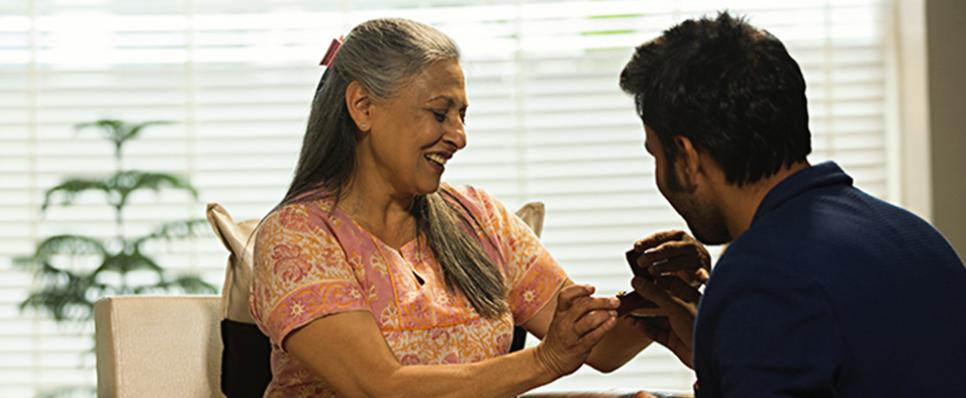 One's golden years are a culmination of a lifetime of experience, achievements, and special memories. In choosing a gift for a loved one nearing or entering their retirement, we want something that expresses the respect and gratitude we have for them- be it for years of dedicated service at their company, or decades of unwavering support as a relative or mentor.
Here are a few gold gifts perfectly suited to welcome a loved one's golden years:
Gold watch A timeless tradition

The tradition of gifting gold watches upon retirement was reportedly started in the 1940s, when a company's management chose to gift gold watches to their employees as a symbol of appreciation for their hard work. An elegant wrist watch or an intricate pocket watch could be a meaningful retirement gift for a parent, peer or colleague alike. If you wish to personalise your gift, you can also engrave it with the retiree's name, retirement year, or an inspirational quote.

Gold coins Celebrating the wealth of a lifetime

Gold coins not only serve as a valuable addition to one's memorabilia, they can also serve as an investment for future generations. The Indian Gold Coin, introduced in 2015 by the Indian government, combines the inherent prestige of a gold coin with new and advanced features that make it both a prudent and a precious gift. It is a 24-karat, BIS hallmarked coin with 999 fineness and can be bought in 5 gms, 10 gms, and 20 gms. Click here to find the closest outlet to buy the coin.

Gold idols A gift for their beginning

If your loved ones are spiritually inclined, you can gift them a gold idol of a god or goddess. A gold idol of Goddess Lakshmi is believed to bring prosperity and wealth to the person who receives it. On the other hand, Lord Ganesha is called the 'god of beginnings'. So, why not gift them a gold Ganesha idol to mark the advent of their golden phase?

Gold Collectibles Gifts that tell a story

For a lover of travel, buy a golden anchor. For a lover of books, buy golden book marks. For a lover of food, adorn their kitchen table with golden spoons. For a lover of art, buy a golden replica of their favourite painting. When one retires, their interests and passions are often well known to their loved ones. All you need to do is discover what matters to them, and find a way to make it as good as gold. Gold pens and brooches, too, can be good additions to their collection

Gold frames Making memories last

It's when one retires that the urge to sift through old photo albums arises so that one can relive special memories. Give some shape to the reminiscing with a gold picture frame for their favourite picture. Opting for vintage designs could add an antique appeal that would make the gift a collectible too.
So, how will you celebrate the start of your loved one's golden years?