Gold Jewellery: A sustainable fashion choice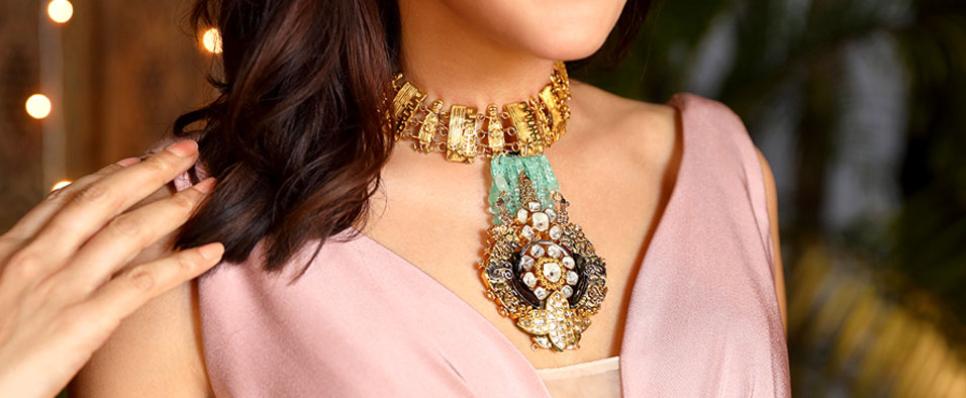 The significance of sustainability and green choices has never been so pronounced as it is today. This is especially true in the fashion and retail industry, where buyers shift towards slow fashion or circularity. Amidst all the conversation about responsible retail and conscious buying, one fashion choice that stands out for being inherently sustainable is gold jewellery. 
Gold jewellery: Smart and Sustainable
Fortunately for today's sustainability-conscious shoppers, gold jewellery is a guilt-free fashion choice, a purchase that lasts forever. When you invest in a piece of stylish gold earrings or a bracelet, it is for life. Gold doesn't tarnish or wear out easily. As one of the least reactive elements, gold neither corrodes nor rusts nor lose its charm over time. In fact, investing in a timeless gold piece is much like creating your own legacy. Unlike most material fashion choices, its value increases substantially over time, often making it into an heirloom.
Reuse, repurpose, refresh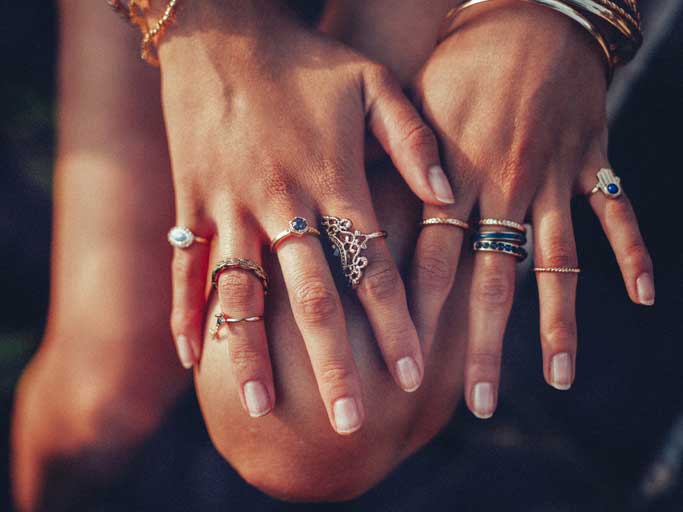 With gold jewellery, there's little that goes to waste. Jewellery retailers accept old jewellery, bits and bobs, and trinkets lying around in exchange for new pieces. Alternatively, you can melt down your old jewellery pieces to get something new and contemporary designed. This is ideal for jewellery that has nostalgic or sentimental value. For instance, an old ancestral ring that's too large or flashy for your liking can be redesigned, and broken earrings passed on by a family member can even be fixed. The beauty of gold jewellery is that it can be repurposed endlessly and passed on over generations without diminishing its value.
Contemporary, classic, and evergreen

Jewellery credits: Curated by the Brand Poonam Soni
Contemporary designs in gold have long dispelled the myth that gold jewellery is only for special occasions or weddings. Birthstone pendant sets, light pearl earrings set in gold, delicate bracelets and statement bangles demonstrate how modern jewellery design has seized the minimal but classy look to perfection. The sheer variety of finishes in gold jewellery such as matte, satin, hammered, sandblasted, rose gold give buyers a myriad of options.
Innovation in jewellery design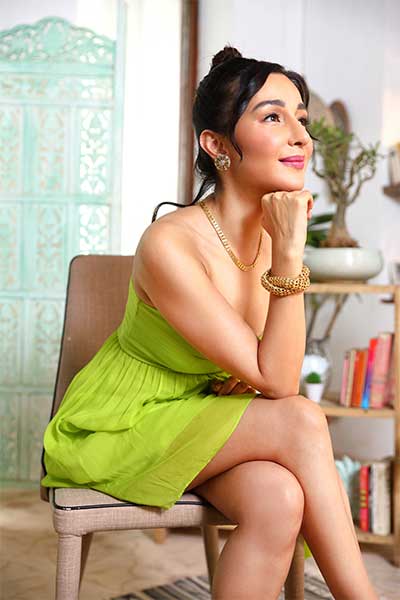 Jewellery credits: Curated by the Brand Poonam Soni
Detachable or changeable jewellery design is an innovative approach to crafting ornaments so that you can style the same piece of jewellery in many ways. Detachable jewellery settings in neckpieces, lockets and earrings allow you to make subtle changes to your ornaments by changing the stones or motifs and giving a new look whenever you wear them. For example, haars can be broken down into chokers, and haath-phools can be used as rings and bracelets.
The antidote to fast fashion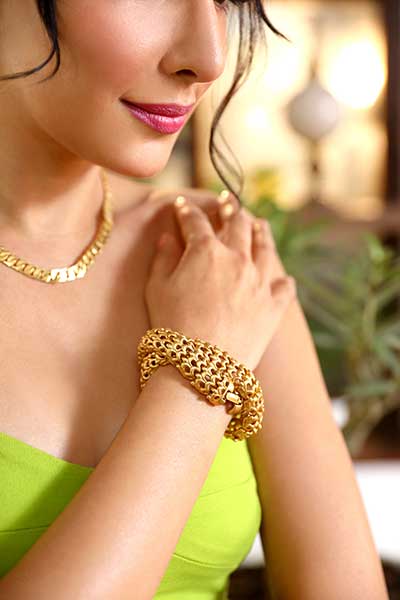 Jewellery credits: Curated by the Brand Poonam Soni
Ever wondered what happens to fashion accessories or costume jewellery once the fad passes? Discarded pieces of fashion jewellery can work as hand me downs only for so long before they wear out and end up in a landfill. In contrast, with its universal and timeless appeal, gold jewellery offers a durable, responsible, yet fashionable alternative. While gold is more expensive, you don't just buy gold jewellery; you invest in it for life. Gold also has a knack for being paired with many different looks, so you needn't worry about repeating a piece.
Handcrafted with traditional artisanship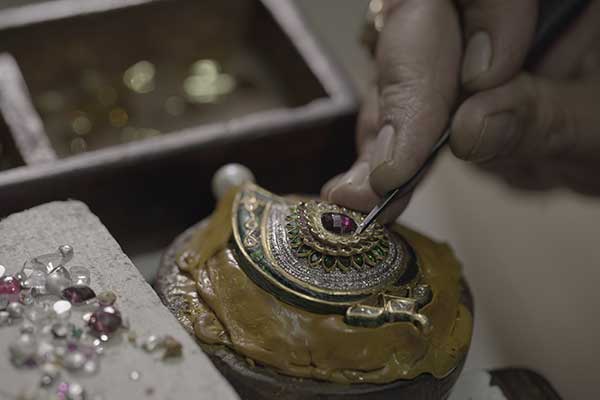 Jewellery Credits: Govind MS Jewellers & Manufacturers, Jaipur
Contact No. 097999 98981
Traditional jewellery is painstakingly handmade and employs age-old craftsmanship techniques such as filigree, rawa, naqashi, kundan, meenakari, thewa etc. It is almost customary for bridal jewellery shopping to include an element of these traditions, whether it is a nath or a kamarbandh in turn  supporting local craftsmen or 'karigari'. The legacy of fine craftsmanship and these rare gold art forms are still alive and kicking, thanks to the countless jewellery designers who have given a modern, urban twist to these centuries-old crafts. 
Timeless Versatility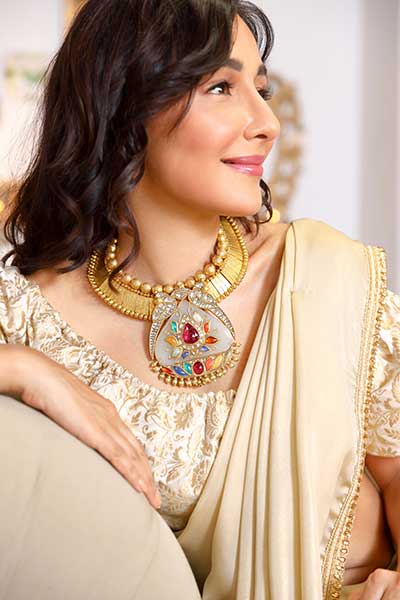 Jewellery credits: Curated by the Brand Poonam Soni
A piece of gold jewellery is more than just an accessory. Trends may come and go, but gold symbolises luxury, sentiments, tradition, and heritage in its many forms. Invest in an extravagant heirloom piece or go minimal with a barely-there chain and earrings; gold is one of the most sustainable or fail-safe jewellery choices for a classier, more sustainable wardrobe.