Golden cities of the world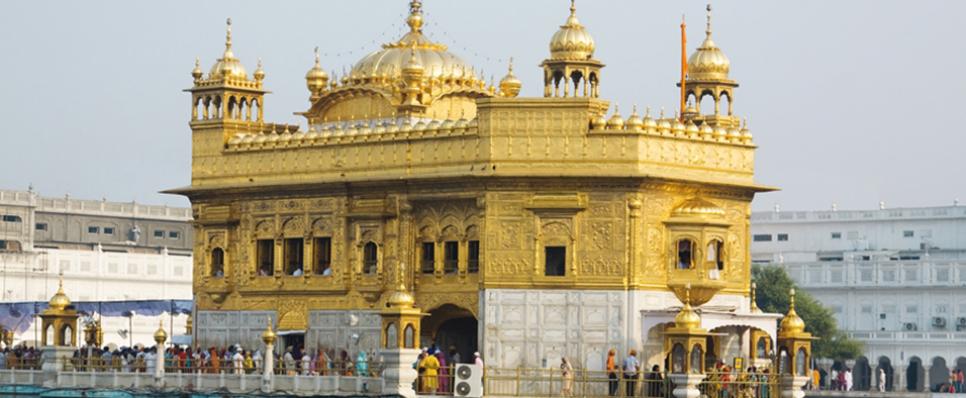 The most famous City of Gold is El Dorado. Hundreds of historians have poured over literature through the ages, trying to discover the myths behind it. But did you know that there are several cities around the world that carry nicknames such as 'Golden City' or 'City of Gold'? As we take a look at the stories behind each, you might just discover that you've been living in one!
Johannesburg, South Africa

Did you know Johannesburg, the second largest city of South Africa, is also known as Egoli? Egoli itself means 'City of Gold' in the Zulu language and the city is called so due to its origins as a gold mining town where a wellspring of gold trade was conducted on a large scale.

Dubai, UAE

Dubai is a great shopping destination for gold. Thousands of residents and travellers alike find gold in all shapes and sizes in the famed gold souk that houses more than 300 retailers and is estimated to hold about 10 tonnes of gold at any given time! Dubai has always been a big contributor to the Global Gold Trade. It is estimated that in 2016, the demand for Gold was 49 Tonnes in the UAE.

Kanchipuram, India

Kanchipuram - a city located in Tamil Nadu, was originally called 'Kachi', according to Tamil literature. It later evolved to 'Kanchipuram' meaning 'Golden City' in English. The city is well known for the unique Kanjeevaram silk sarees it offers. What makes them unique? The gold you see in Kanjeevaram Sarees is real gold, woven using gold threads to form a pleasing zari pattern. Here's how you can identify a genuine Kanjeevaram Silk Saree - if you carefully examine the saree, and find that the body of the saree and the border are different pieces and have been woven together, then be assured you're looking at a genuine Kanjeevaram Saree!

Amritsar, India

Amritsar is a city located in Punjab, India. It is known as the Golden City of India because, the Golden Temple - the holiest shrine for the Sikhs, is located in this city. Did you know that The Golden Temple was renovated with 500 Kgs of 24-karat gold during the 90s?

Jerusalem, Israel

Jerusalem is often called the City of Gold, especially in songs. This could be because the magnificent 'Dome of the Rock', the oldest Islamic monument is located in Jerusalem. Originally built of gold, the Dome of this shrine was replaced with copper and aluminium, which was later covered with gold leaves.

Ballarat & Bendigo, Australia

The cities of Ballarat and Bendigo are known as the Golden Cities of Australia because of the money they brought in after the gold rush experienced in the 1800s. A gold rush is a phenomenon that occurs when a lot of people move to a newly discovered goldfield to grab unclaimed gold. In the year 1851, James Regan discovered the goldfields in Ballarat. He was on his way to meet his friend when he decided to have a go at the fields, and this is how the gold rush of Ballarat started. In 1853, approximately 9000 kgs of gold was found in Ballarat. Here's a picture of a gold nugget discovered in 1856 in Ballarat.

Vicenza, Italy

Vicenza, a cosmopolitan city located in north-eastern Italy, is also known as a City of Gold. But did you know Vicenza is also known as the world capital of goldsmiths? This is because about one-fifth of Italy's gold is made here.

These were some of the most renowned golden cities of the world. Add them to your travel bucket list to explore these gems and learn more about the historical significance of gold.

Add these golden cities to your bucket list and explore gold through the ages!
Sources:
Source1, Source2, Source3, Source4, Source5, Source6, Source7, Source8, Source9 Source10, Source11, Source12