Golden getaways: Amritsar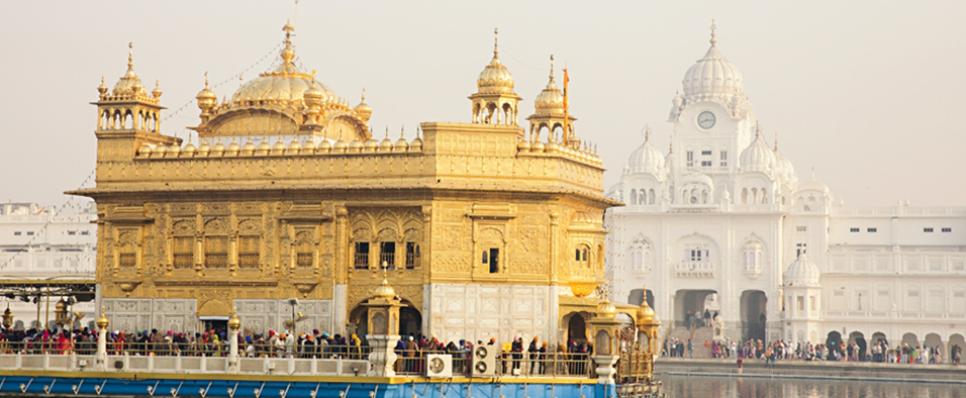 The temples of India, like places of worship across religions, have stood in all their religious and architectural stature and grandeur as beacons of faith, inner beauty and purity. And amongst those, the temples that are gilded or even partially made with large quantities of that most desired, purest precious metal, gold, even the not-religiously-motivated get added to the tremendous numbers of barefoot footfalls the temples attract throughout the year. Only gold can – if that were possible – add to the overall sheen of the deep emotional appeal of a temple for the devout and the tourist alike.
Perhaps India's best known 'golden' temple is in Amritsar – the Harmandir Sahib, the holiest of Sikh shrines, which is informally known as the Golden Temple.
This beautiful monument to inclusiveness in worship was designed and constructed by the great fifth Sikh Guru, Shri Arjan Dev, who built four entrances from all four directions as a symbol of its openness, welcoming people of all faiths. Remember – its foundation was laid by a Muslim saint from Lahore, Hazrat Mian Mir Ji and it was built along a confluence of Hindu and Muslim styles. Inclusiveness in mortar and spirit.
The Golden Temple was completed after approximately 14 years of work in 1604. But it wasn't till the early 19th century that the Harmandir Sahib was covered with 750 kilos of gold across its upper floors – by one of Punjab's greatest rulers, Maharaja Ranjit Singh.
Standing in the middle of the pure nectar-filled sarovar – Amrit-sar – the Golden Temple, come rain, hail, chill or shine, stands resplendent. Several internal corridors, arches and ceilings are lined with the precious metal that seems to look ever more burnished by time and the palpable devotion from the over 100,000 people who throng it each and every day of the year.