A guide to buying gold coins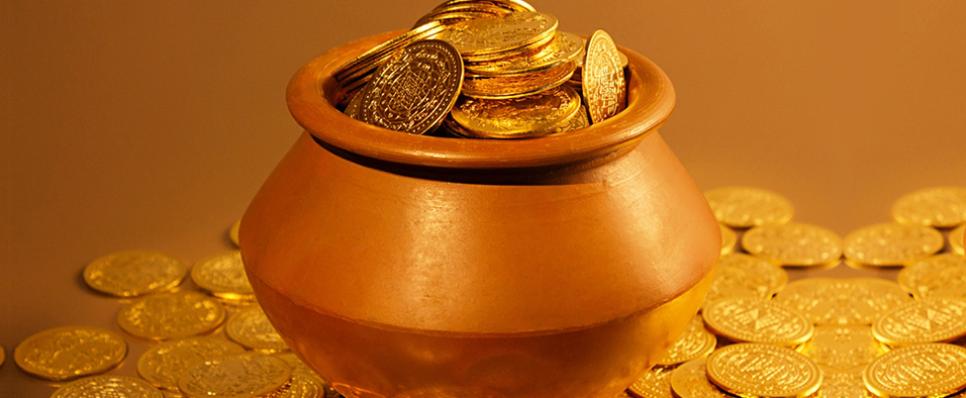 Buying is said to be a profound pleasure. The rush of pleasure you experience when you shop is because of Dopamine, a neurotransmitter that drives the brain's pleasure centre. But don't let this chemical affect your ability to make the right buying decision, especially when it comes to something as valuable as gold coins.
Reasons to buy gold coins
Gold coins are a good investment. Investment experts suggest that your investment portfolio must accommodate gold.
It is also believed that gold brings luck. Gold coins, thus, double up as ideal gifts for Indian occasions and new beginnings such as weddings.
Gold coins also form an integral part of Indian festivals such as Akshaya Tritiya, Dhanteras, and Diwali. It is believed to be customary to buy gold on such occasions as per religious beliefs.
Gold coins also serve as valuable collectibles, especially when they are intricately designed, available in limited editions, or are historial artifacts.
The corporate world also uses gold coins. These are considered an ideal retirement gift. They are treated as a token of appreciation.
You can also own the Indian Gold coin (IGC), a symbol of nationalistic pride. It is India's first national gold coin. To find your nearest retailer to buy the IGC, click here.
How to buy gold coins?
You can buy a gold coin from a bank or jeweller. Alternatively, you can go the digital way.
Things to consider before buying gold coins from banks
Safety of gold coins

Banks are usually considered to be safe sellers. You can buy the Indian Gold Coin from banks; it is hallmarked as per BIS standards and comes with tamper proof packaging and advanced anti-counterfeit features. You can buy 5 gram or 10 gram coins that come with 24 karat purity and 999 fineness.

Cost of gold coins

Buying a 10-gram gold coin from banks can cost you Rs 31,359*. You can check realtime price of Indian gold coin here.

*As on 4th August, 2017.

Sale of gold coins

The Reserve Bank of India forbids banks from buying back gold coins. So, if you wish to sell the coins that you buy from a bank, you can approach a jeweller. But, there is a possibility that you may have to sell the coin at a discount.
Things to consider before buying gold coins from gold jewellers
Authenticity of gold coins

You can choose to buy from a varied range of gold coins from jewellers However, always opt for gold coins bearing the hallmark sign for authenticity and purity. Hallmarked gold bears the BIS stamp of authenticity, which assures a purity of 958. Jewellers selling hallmarked gold get their gold tested by BIS authorized hallmarking centers and follow a BIS-approved scheme of certification to get a license that confirms the purity of the gold.

Cost of gold coins

Gold jewellers offer 10-gram gold coins in the range of Rs 31,000-35,000 which varies as per the existing price of gold.*   You can either choose to make one-time payment or pay in Equated Monthly

Instalments (EMI) which some jewellers offer. However, this is subject to certain conditions which  vary across jewellers.

*As on 4th August, 2017.

Sale of gold coins

You can sell your gold coin back to the jeweller at any time. Jewellers also accept the gold coins bought from banks. During emergencies, you can easily convert a jeweller's gold coins into cash, up to Rs 10,000 of gold in a day, regardless of where you bought it. However, the buy back price for gold is usually different from the price for purchase of gold. You must check the buy back price from your gold jeweller before selling it.
Where to buy gold coins online
You can also buy gold coins through electronic platforms. Before you do, read this guide to buying gold online.
The bottom line
Gold coins are always a valuable posessions and addition to your investment portfolio. The Indian gold coin combines the prestige of gold with the safety and innovation of modern technology to guarantee the creation of value, both economic and emotional.
Know more essential information about gold coins here