Honoured with gold - Rajarajeshwara temple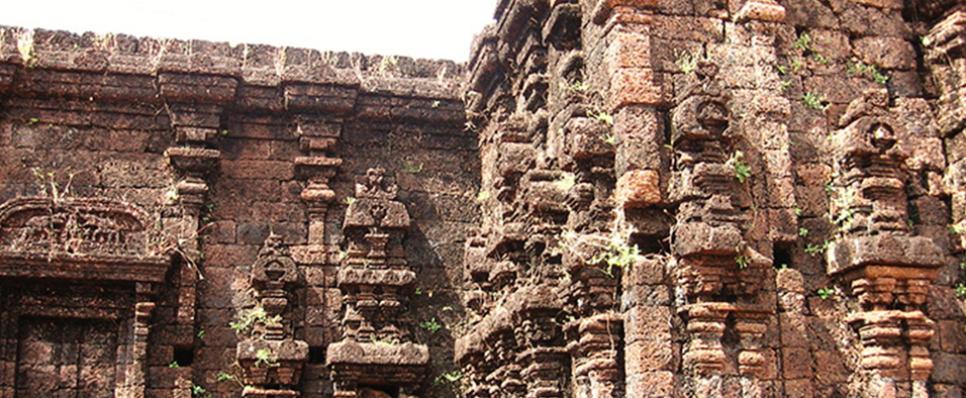 Daan (donation) to the temple is a common practice in Indian tradition since ancient times. Following their holy beliefs, devotees donate gifts of cash and gold to their beloved deity. However, the temple of Rajarajeshwara stands-out from the other temples in India because of an uncommon and astonishing ritual.
The Rajarajeshwara temple of Lord Shiva is famous for awarding "Veerashringhala" to the eminent personalities for their outstanding contribution to their respective fields.
The Veerashringhala takes the form of a golden bracelet, which traditionally weighs 40 grams and includes the royal seal. The recipient is chosen by a panel of prominent scholars associated with the temple, and the bracelet is presented by a member of the royal family – usually the King.
The Chief Priest of the sacred temple of Rajarajeshwara has conferred Veerashringhala to several individuals. The noteworthy artist and performer Late Guru Mani Madhava Chakyar is the youngest and last recipient of Veerashringhala from this mystical temple.
The ancient temple of Rajarajeshwara (King of Kings) is one of the 108 existing ancient temples of Lord Shiva. The temple's shikhara (tower) was the tallest of its time with two large seven-storey Gopurams (monumental towers). In the late eighteenth century, Tipu Sultan, with his army, partially destroyed this ancient temple.
At present, the temple is structured in traditional Kerala temple architectural style and is adorned with gold. At the apex of the temple, the magnificent gold Kalasam (dome) gives darshan (vision) of the deity from distance.
The Jyothirlingam or Shiva Linga represents the Lord Rajarajeshwara (Shiva) and is covered with various offerings from devotees such as flowers, trifoliate leaves of bael (Vilva / Wood Apple) etc. Jyothirlingam's base is covered with a golden sheet, likewise it's Golaka (top) is adorned with gold. The holy Linga, without decorations, can be seen only twice in a day; during Nirmalyam at 5:30 am when priests prepare the Linga for first abhishekam (holy bath) and Navakaabhishekam at 9:30 pm when the decorations are removed.
In addition to this, the Uthsavamoorthi or Balibimbam represents the Jyothirlingam and is available for darshan (vision) only on the special occasions. The Uthsavamoorthi is covered with an embellished golden sheet and is adorned with gold ornaments for grand festivals.
Besides these traditions, the temple of Rajarajeshwara religiously lights the "ghee-lamp", which was first lit by the sage Agasthya Maharishi as per Hindu mythology. The devotees also offer ghee (clarified butter) or auspicious ghee-lamp to the Linga. These lamps are usually offered in a gold pitcher and are lit on the entrance stairs of sanctum sanatorium to appease Lord Shiva.