Tips for buying gold jewellery for yourself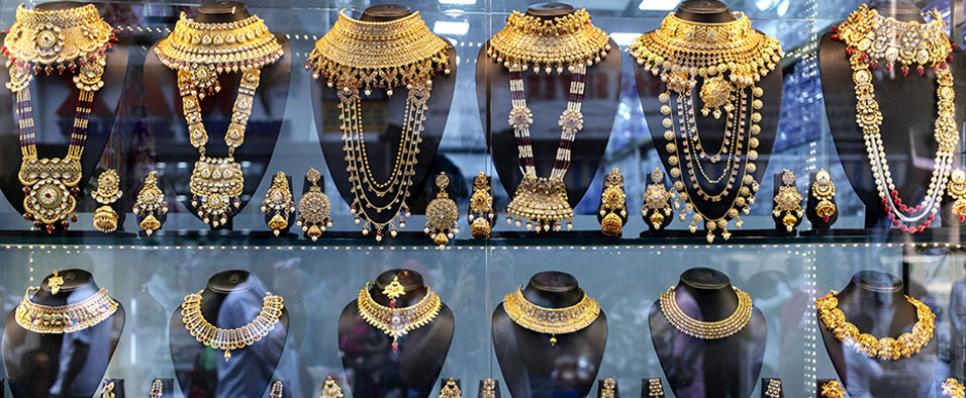 Nothing declares elegance as much as a piece of gold jewellery, whether it is a delicate yet perfect complement on your neck, a ring that inspires awe every time you move your hand, or a nose-pin that winks mischievously whenever it catches the light. You may have always wanted to pick out a stunning gold piece for yourself and yet never got around to doing it because the prospect is daunting. Buying gold jewellery requires some amount of contemplation, and a mix of research and self-analysis can help you pick the perfect gold ornament for yourself. 
1.    Understand your style
Your individual style is a form of self-expression which is more long-lived than a trend. That is why you need to introspect and understand it before zeroing in on a gold piece that is true to your aesthetic. Take a look at the contents of your wardrobe to find out what comprises the bulk of the outfits you wear - ethnic wear, sporty fits, athleisure or do you lean heavily towards stately formal wear? Your choice of gold jewellery should complement what you wear.  
2.    Why do you want to purchase a piece of gold jewellery?
Since there are gold pieces for every occasion, decide why you are purchasing the jewellery. The question you need to ask yourself is simple- is it something you need for daily wear or is it a statement stun-everyone gold piece that will be the star of a Sangeet or Haldi ceremony? 
For example, you can wow your colleagues with a delicately textured gold pendant set with precious stones that will play peek-a-boo with your shirt collar or a pair of modern geometric stud earrings that do not scream BLING! 
Inch-long statement danglers, simple gold chains, and slim bracelets go particularly well with summery flowy brunch dresses. If you are planning to purchase gold jewellery to wear to a friend's wedding, consider more ornate jewellery that is partial to traditional designs.
3.    Set your budget 
Gold ornaments have a wide price spectrum and there is beautiful gold jewellery to fit everyone's budget. Since the price of gold fluctuates daily, you should check these prices before finalising the payment. 
It is important to familiarise yourself with the factors that affect the price of gold jewellery, mainly cost per gram, craftsman or making charges, and how intricate the design is. In this context, it may be helpful for you to know a little more about the Gold Jewellery Scheme. You can invest a fixed sum every month and once the term ends, you can withdraw the money to purchase the perfect piece of gold jewellery. Delayed gratification will only add to the joy of possessing that coveted gold piece.
4.    Make sure that your gold piece is made with hallmarked gold
Hallmarked gold jewellery meets the standards set by the Bureau of Indian Standards. That is why 14, 18 and 22 karat gold jewellery must come with the BIS mark, a certificate of fineness or purity, and an identification number or stamp of the jeweller/brand.
5.    Warranty and buy-back terms
Ensure that your jeweller provides you with the warranty paperwork when you buy your gold jewellery. The warranty covers any flaw in craftsmanship. Also, enquire about the buy-back terms of your gold jewellery in case an occasion arises when you might want to sell your gold piece.
Gold jewellery is not just an enhancement of your natural beauty; it is an investment as well. That is why you need to do your research before purchasing a gold piece that has caught your fancy. So, go ahead and treat yourself to a special purchase. 
Related article: Gold LookBook: A day out in style