Ways to invest in gold after retirement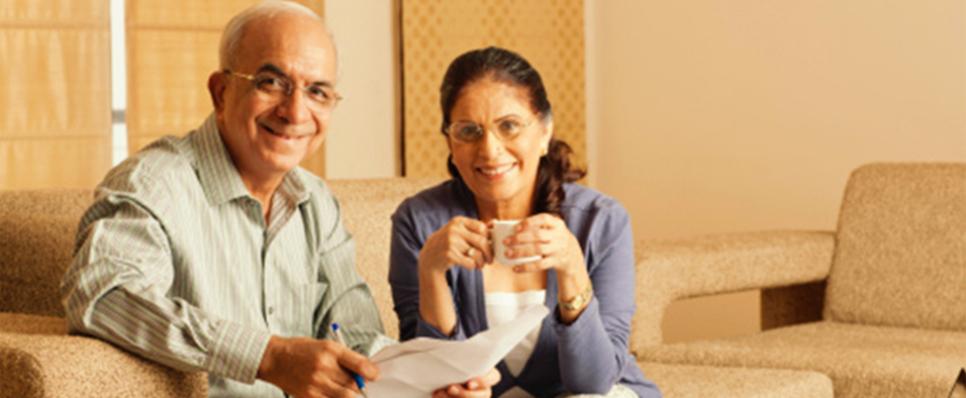 If you have retired recently and are worried about not having a source of income anymore, you can consider gold as an investment option which can help you secure your golden years financially.
Gold Monetisation Scheme

It is more than likely that you have some unused gold in your possessions, acquired over many years of festivals, family celebrations, gifts and purchases. Here's how to make the most of it.

The gold monetisation scheme (GMS) was introduced in 2015 to turn gold holdings into an earning asset by allowing you to deposit physical gold- bars , coins or jewellery - into a Gold Savings Account.

Investing in the GMS can be one way to earn regular interest using the gold you have collected. Currently, you have to pay to store your gold in a bank locker. Under this scheme, all you need to do is to put your gold in a GMS account with your bank and you can earn interest from it.

You can keep the gold in this account between one and 15 years. And the interest rates range from 0.5% to 2.5%, depending on how long you intend to keep the account. The longer you maintain the account, the higher the interest rates are. You also don't have to pay any tax under this scheme.

The feature that stands out is that the banks give you interest in the form of gold. So, if the interest is 2.5% each year, you get 2.5 grams on 100 grams of gold you have saved in the GMS account.

You can deposit as little as 30g to open a gold savings account, and your gold is securely maintained by the bank thereafter.

Gold ETFs

While we all have heard about the earning potential of investing in the stock market.

These days, gold purchases are not only made physically, but digitally too. Gold ETFs (Exchange Traded Funds) allow you to invest in gold online.

A gold ETF is an exchange-traded fund (ETF) that aims to track the domestic physical gold price. Gold ETFs are units representing physical gold which may be in paper or dematerialised form. One gold ETF unit is equal to 1 gram of gold and is backed by physical gold of very high purity.

You can buy and sell gold ETFs just as you would trade in stocks. When you actually redeem gold ETFs you don't get physical gold but the cash equivalent. Gold ETFs do not attract GST and do not involve any making or premium charges, which can be a great benefit.

They make for a great option for retirees for all the above reasons and also because they can be started through Systematic Investment Plans (SIPs) which require small investments at regular intervals rather than a large lump sum payment.

To get started with investing in gold ETFs, all you need is to open a demat account and then select the broker or bank through which you want to make the purchase. After deciding upon the gold ETF you want to invest in, and the number of units you want to purchase, you can simply place your order through the trading portal.
If you are looking to explore more gold investment options and benefit from the evergreen economic, social, emotional and aesthetic value of gold, read Gold investment options for 2018.