Father's Day gifts based on his personality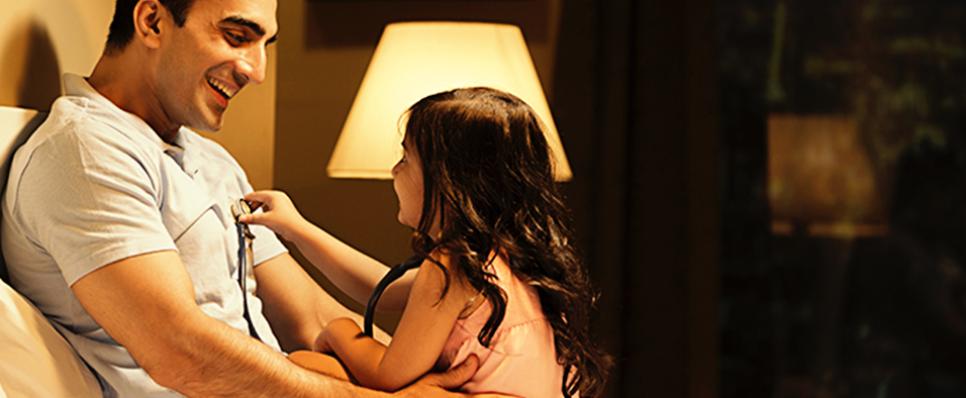 With Father's Day around the corner, you may be searching for the perfect gift for your dad. Even after knowing him for years, it is common to be perplexed about how to show him how much you appreciate everything he has done for you.
As kids, you may have often boasted about how "My dad is not like yours", and this could be your key to gifting him the perfect present! Every father has a unique personality and taste that makes him distinct from the rest and so dear to you. So, make this Father's Day a special one by selecting a gift that complements his personality. And a remarkable way of doing this is by gifting gold.
Gold is recognised for its value and symbolism across all cultures for generations. And gifting of gold expresses love, respect, and admiration. It not only holds ornamental value but is also a form of investment, as it retains its financial worth even at the most uncertain of times.
The tech-savvy dad
If your father is known for his deep knowledge of things related to technology, then take the opportunity to impress him by gifting him digital gold. It is a subtle way of showing him how much of his expertise in the subject has had its influence on you, and a great way to thank him for the same!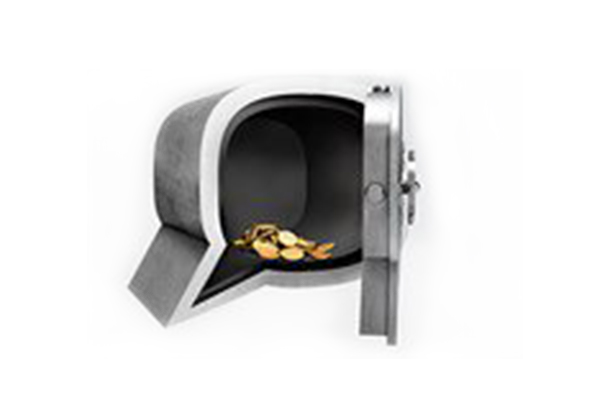 Digital gold is a convenient and cost-effective way of purchasing gold. You can buy, sell or collect 24k gold online in any fractions. Each gram purchased online is equivalent to the actual physical gold that can be traded online at the market-linked gold rate.
Hence, digital gold is an ideal gift for tech-savvy and analytical fathers because of its stability and transparency.
The traditionalist
If your father prefers doing things in a simple manner, devoid of the complexity of technology and gadgets, then he would appreciate a gold-plated watch.
Why a gold-plated watch?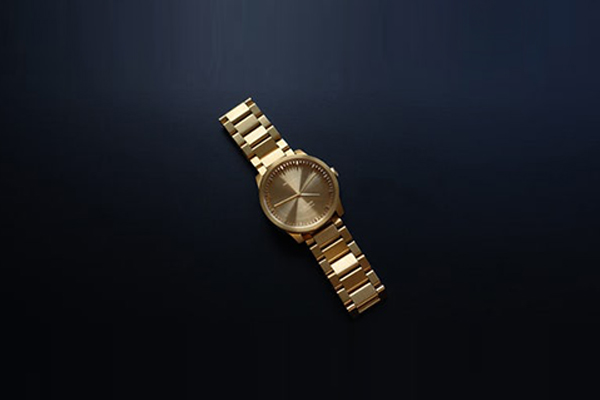 Today, analogue watches are viewed as a symbol of tradition and respect, and have a vintage aura around them. They are reminiscent of simple times when watches were an essential part of any wardrobe. A gold-plated watch is an accessory that is both functional as well as classy- something a traditional father would love to own.
The minimalist
Some fathers are not fond of flamboyant gifts, and they enjoy things that are functional yet classy. Such fathers also believe that big things came in small packages. Hence, accessories like gold cufflinks can be an ideal gift for them.
Why gold cufflinks?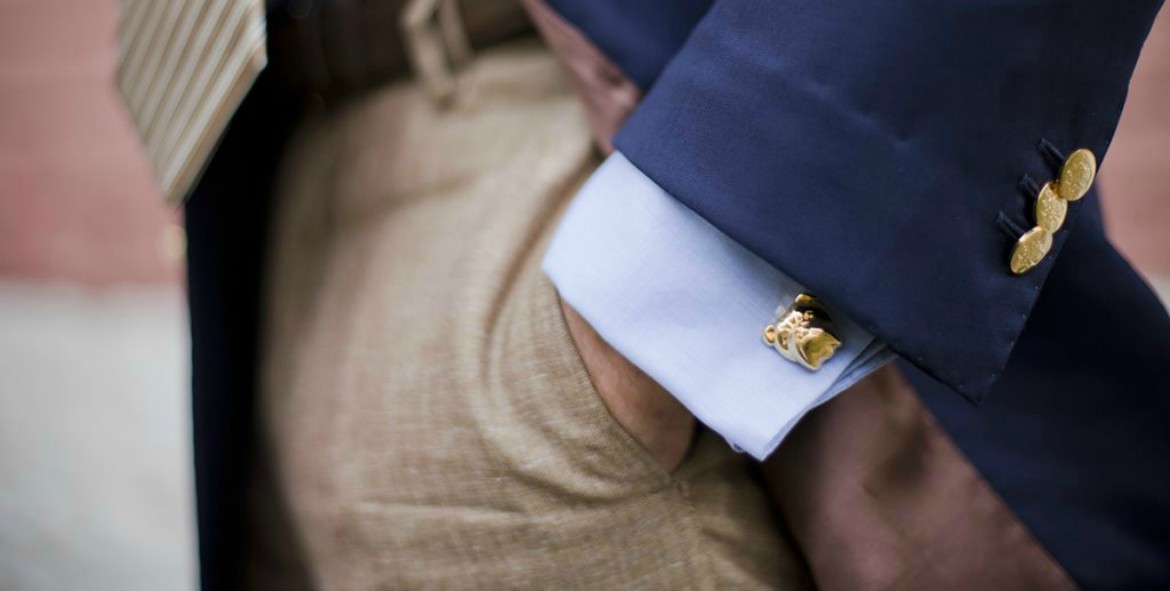 Cufflinks are back in fashion, and they are associated with a sophisticated yet smart look. They are available in a variety of minimalistic designs, from classic round to bold square and rectangle shapes with delicate patterns. Picking a pair of cufflinks that suits your father's taste can show how much you adore his style.
The maximalist
Some believe in living life king size and enjoy indulging in luxuries and treating themselves with the best of things. If your father is one of them, the only mantra you need to keep in mind is 'The bigger, the better'. Hence, go all out and get your father an ornate gold gift that complements his larger than life personality.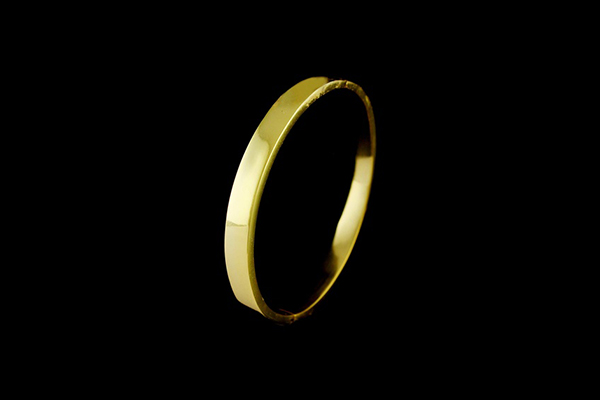 A jewellery set consisting of a gold bracelet, ring, and pendant is sure to do the trick. And if your father likes to stand out from the crowd, you can alternatively get him a piece of personalised, engraved jewellery. A gold pendant or bracelet with your father's name or initials is sure to win his heart.
Fashion forward fathers
In every family, there's one person who everyone goes to for fashion advice; in some families, it's the father. If yours enjoys fashion, then gold-plated brooches and pins will make his day!
Why gold brooches and pins?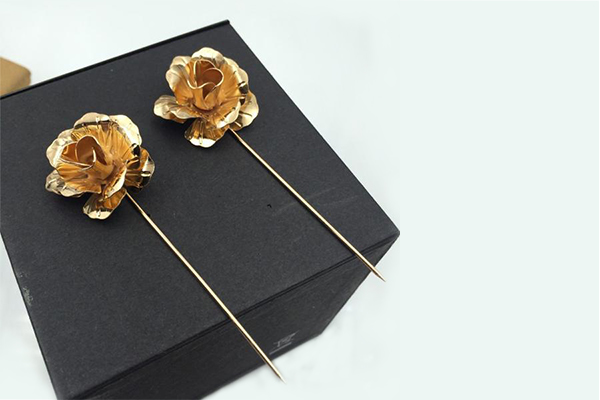 They come in varieties like white gold, rose gold, green gold, etc. Gold brooches and lapel pins are a unique style statement that can be worn on blazers, kurtas, shirts, and coats. They are available in varying options ranging from modern to vintage designs. So, gifting your father a pair of delicately designed gold pins that accentuates his style statement might be highly appreciated.
The timelessness of gold is an apt metaphor for the deep bond you share with him. So, go ahead and find the perfect gold present according to your father's personality and make his day!