Here's a smarter way to give the most precious gift to your mother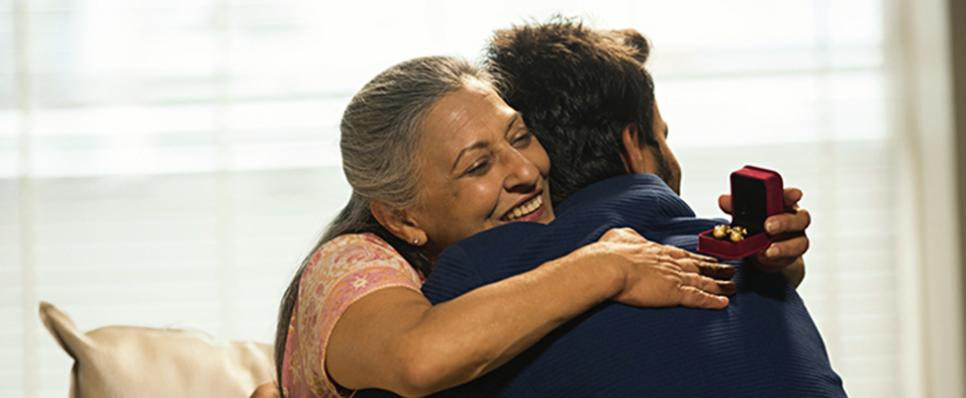 With Mother's Day just around the corner, you might be puzzled over what to gift your mother this year and how to make this day truly memorable for her. And while you know that any gift, gesture or token coming from you would mean the world to her, you want to make sure your gift is as precious as your bond. Give her the gift of gold that she can hold close to her heart and cherish forever.
And if you are not in the position to buy gold jewellery just yet, you can still gift gold to your mother by investing in digital gold. You can start by investing as much amount you can spare right now. Digital gold offers a smarter, safer and flexible way of investing in gold for as low as Re 1 or 0.001 grams.
Digital gold today is accessible through multiple convenient channels such as mobile wallets including Paytm, PhonePe, MobiKwik and UPI apps including Google Pay. All these websites or apps are certified and authorised gold sellers that offer gold buying options in association with leading Indian gold trading companies such as SafeGold, MMTC-PAMP and others.
So, if you are just starting out with your career or find it difficult to put aside funds for a substantial gift, digital channels help you periodically and systematically invest small amounts in gold and accumulate it over time in your demat account.
Here are the various benefits that digital gold investments come with:
Flexibility and convenience: Digital gold offers you the flexibility of investing as and when you wish. You can either make it a practice to invest regularly as you pay your monthly instalments or buy units of gold whenever you have some money to spare.
Purity guarantee: When buying via a digital medium, you can rest assured of the purity of your purchase as you get 99.5% pure 24-karat gold that is held electronically in demat form.
Transparent pricing: Each of the apps will show you the real-time market-linked rates of gold to ensure complete transparency and ease of transaction.
Safety and security: Since the seller is responsible for storing your gold in safe, insured vaults, you don't have to worry about the security of your purchase. You won't be incurring any holding cost for your gold, and this also eliminates the risk of loss or theft.
Now that you know the benefits that come with investing in digital gold, let's understand how you can redeem your digital gold for physical gold.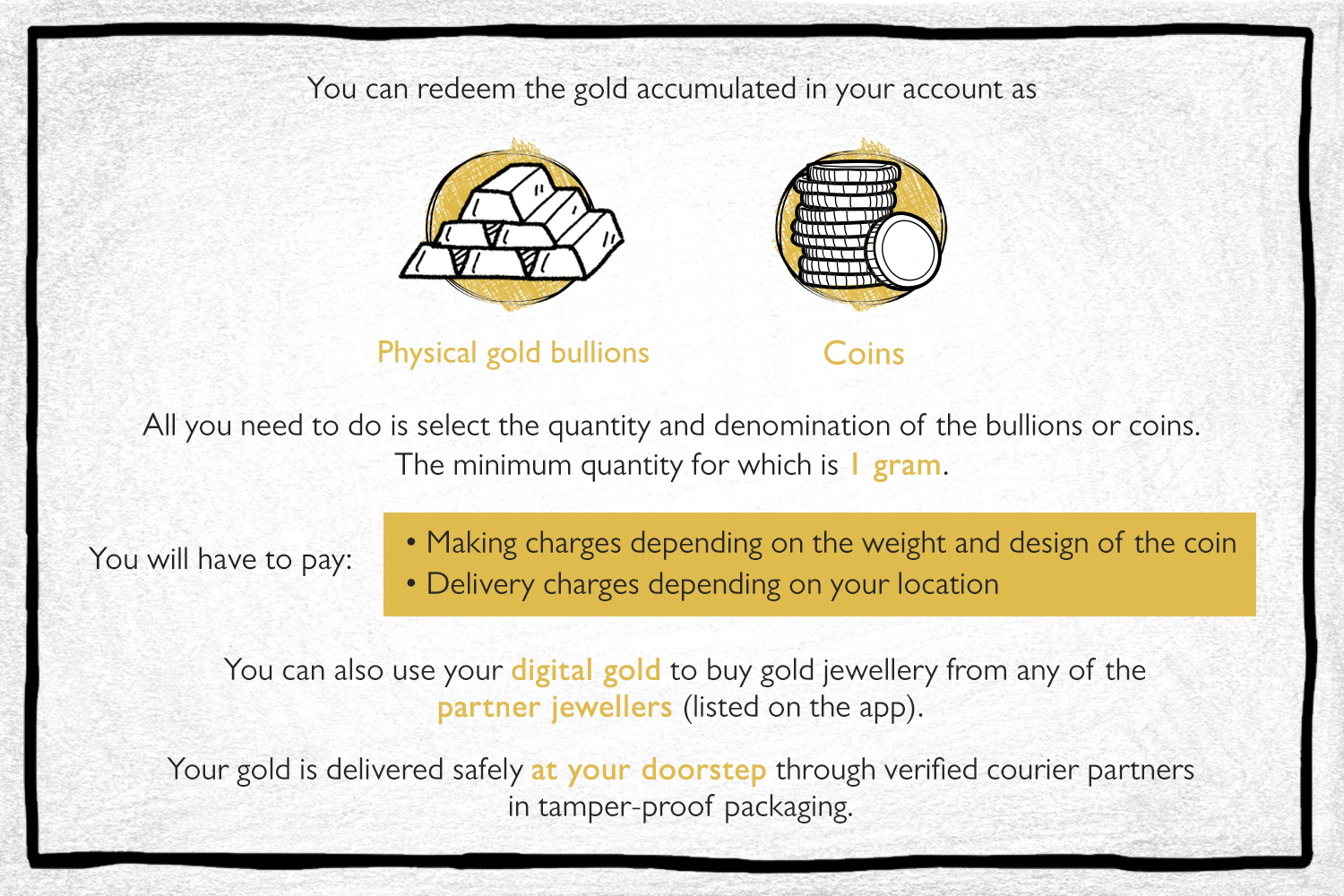 So, if you are looking to make this Mother's Day truly special, you needn't necessarily get her something on this very day. You can take this occasion as an opportunity to start investing in her future. You can buy digital gold as per your convenience, accumulate it over a few years, redeem it for physical gold and then gift it to your mother. The small, consistent investments that you make in digital gold over time will tell her that you think of her future ever so often.