Subtle ways to add gold to your office look
When you think of wearing gold jewellery, special occasions such as festivals, family get-togethers and weddings are usually what come to mind. While gold jewellery is a quintessential part of most Indian celebrations, modern jewellery styles have made it a fashionable addition to everyday attire. Here are a few ways to elevate your professional look with a touch of gold:
For a corporate event or business conference:
When you're aiming to look your sharpest, pair your outfit with jewellery that is sophisticated and minimalistic yet bold. Instead of adorning several pieces of gold jewellery, go for one that really stands out and around which you can build an entire outfit. For example, a statement gold necklace will give you an effortlessly elegant and stylish look.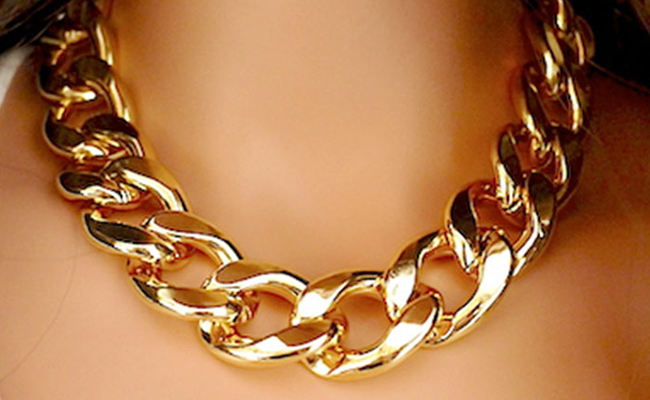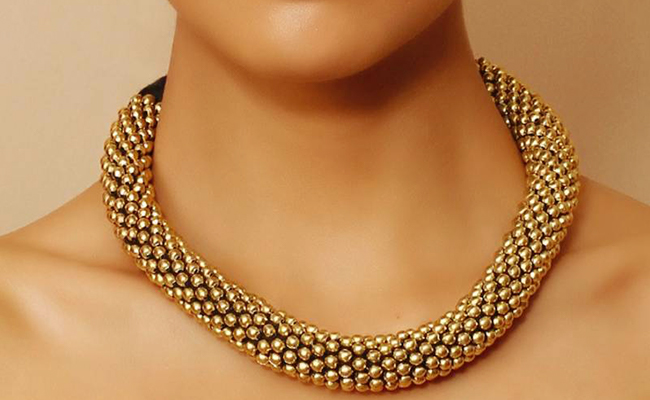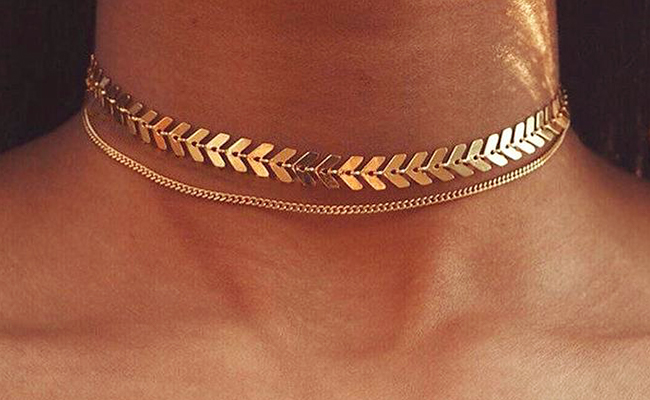 Courtesy: Shopify
For a festive celebration at work:
This is an opportunity for you to don ornate gold jewellery that you don't wear to work regularly. If you're wearing an ethnic outfit, like a saree or kurta, you can team it up with gold jhumkas/chandelier earrings and intricately engraved gold bangles.
If you're wearing western attire, a layered gold neckpiece with matching lightweight danglers could help transform your festive look.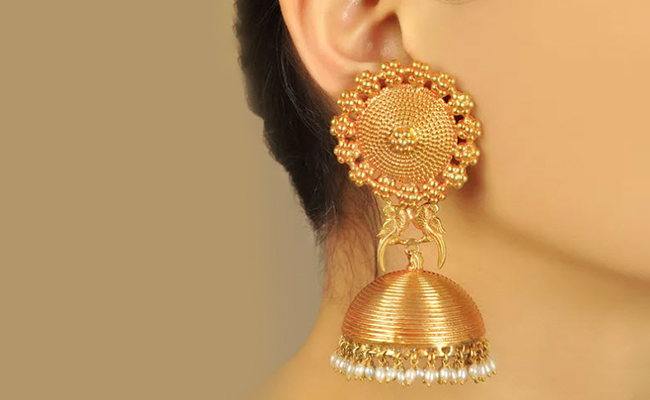 Courtesy: Jaypore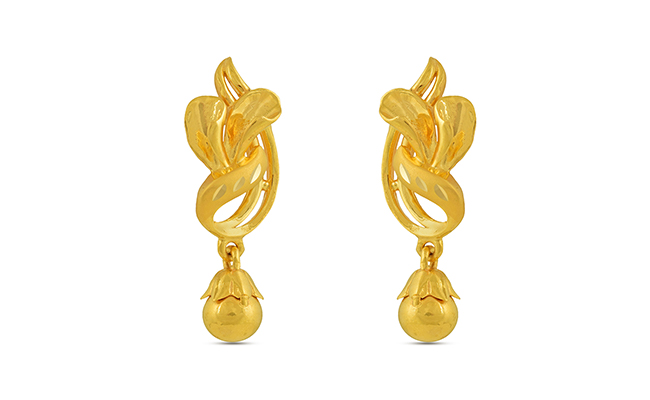 For a regular day at work:
To add the glitter of gold to your everyday work look, you can try contemporary and understated gold jewellery designs and patterns. Classic gold studs, matte-finished gold bands and a delicate pendant necklace will make you look trendy and graceful.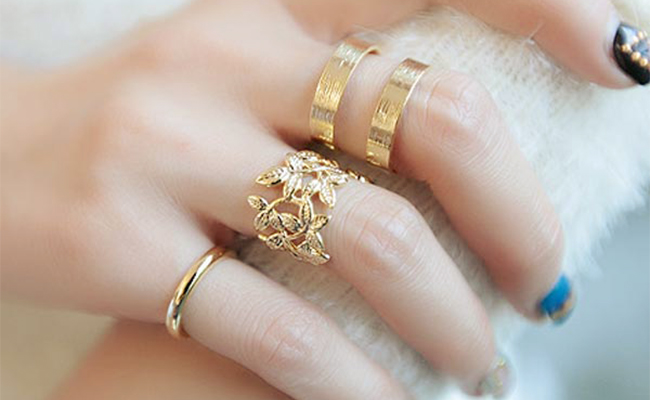 For the casual Fridays:
Since Friday's all about comfort and convenience, you can team up your outfit with more basic and subtle designs. When it comes to picking jewellery for a casual day at work, you could go for thin gold bracelets, classic gold hoops or an entwined gold chain. These minimalistic gold jewellery designs can add a touch of grace to your informal look.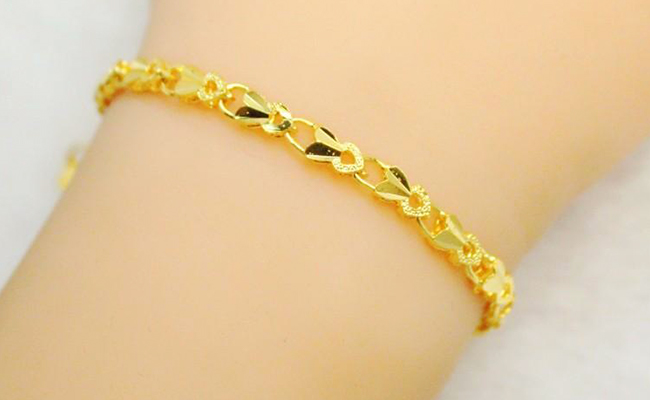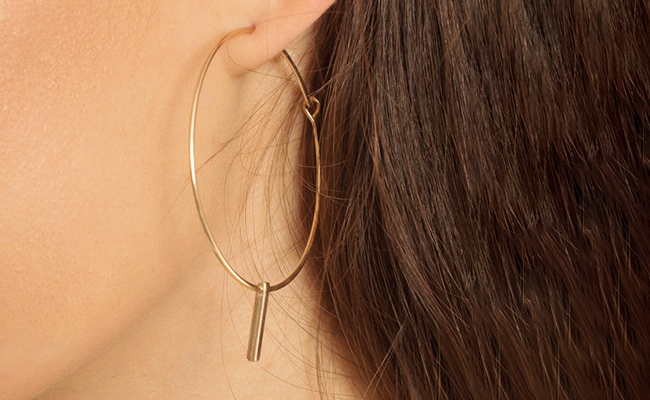 Courtesy: tobi.com
Gold jewellery can work for all types of outfits and situations- it can be trendy, traditional, minimalistic, bold, effortless, sophisticated and more. These are only a few ways of incorporating gold into your formal attire; you can always experiment and see what works best for you.