What mode of payment could you use to buy gold?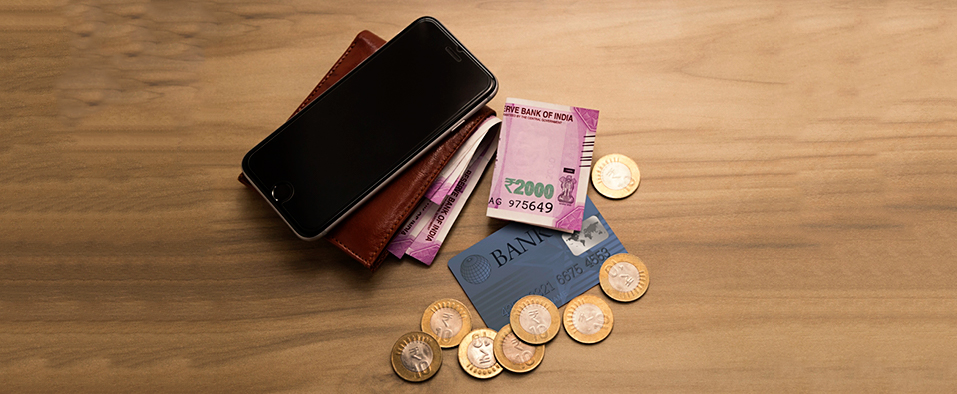 Did you know that Indians bought gold worth Rs. 32,420 crores between January and March 2017?
And why not? Buying gold is easy. You just need to walk into a jewellery store or a bank. Unlike many other investment options, the decision to buy gold is relatively easy to take.
However, before you take the decision of buying gold, one of the most important things to be considered is the mode of payment that you are going to use. While cash or cheque may seem like the obvious choice, here are some options that can also be used:
Bank transfer
Credit, Debit cards
E-Wallets
Mobile and online payment apps
These options may offer more benefits than cash. Here's why:
Payment limit on cash transactions:

You cannot make a cash payment of more than Rs 2 lakhs. Doing so would attract a penalty of the same amount for the seller, as per new government rules. Even when you try to sell gold, there is a cash limit of Rs 10,000 per person per day. The remaining amount would have to be transferred to your bank account

With plastic and digital money, however, there is no such worry.

Risk of carrying large amounts:

It currently costs around Rs 30,000 to buy 10 grams of gold in the market . 100 grams of gold can cost you Rs 3 lakhs. Such a large sum of money is both hard to arrange, and exposes you to the risk of theft. Plastic money is safer as you need a password to transact with it.

In addition, more cash transactions may lead to malpractices in the system. This can be curbed through online payments as each transaction can be tracked through multiple rounds of verification.

More options

With cash, you can only buy gold coins and jewellery.

Small investors can also buy gold funds up to Rs 50,000 in a year . However, the process can be quite complicated. With digital payment options though, buying gold in this form is much simpler.

Additionally, investment options such as gold ETFs require you to have a trading and demat account (an account that holds all your shares in an electronic form. Think of it as a bank account for your securities). You can only use cheques or the bank transfer option to put money into your trading account.

Special benefits

Buying gold through digital payments or e-wallets allows you to enjoy flexibility in the quantity of gold you wish to buy. For instance, mobile wallets have launched a new offer that allows you to buy as less as 0.1 grams of 24-karat gold for as less as Re.1 . This can be stored in the digital wallet itself. Keep in mind that transactions above Rs 50,000 would require you to fulfil all KYC (Know Your Customer) requirements, which is a one-time identification you must complete in order to invest.

The government has been encouraging digital transactions. In the past few months, the government has launched various applications in this regard. For example, the BHIM app (Bharat Interface for Money) was launched to facilitate e-payments directly through banks. The aim of these applications is to drive Indians towards cashless transactions.

To sum up, if you have cash, you can buy digital gold right then and there. On the other hand, cashless transactions seem to be a more user-friendly option. And given the Digital India initiative by the government to turn India cashless, how about going the digital way the next time you buy gold
Related article
A guide to buying gold coins
Thank you for your feedback. We'd love to hear from you how we can improve more. Please login to give a detailed feedback.